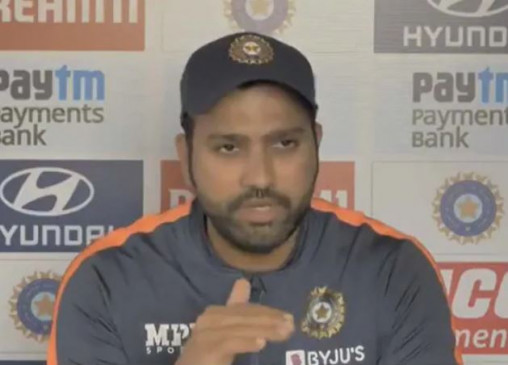 Digital Desk, New Delhi: India opener Rohit Sharma's announcement comes ahead of the start of the third Test (Day-Night) between India and England. Rohit said the pitches in Motorola help the spinners. Asked by some former players on the Chennai Test pitch, Rohit said, "The pitch is the same for both the teams, so I don't know why there is so much talk about this." Such pitches have been made in India for a number of years.
Rohit said, 'When we go abroad, why won't anyone tell us about the pacers friendly wicket. Home and Away have the same purpose. We make pitches according to ourselves. If anyone has problems, he can ask the International Cricket Council (ICC) to make rules about it so that the same pitch appears everywhere. Rohit says as a batsman you prepare yourself based on the pitch. Players are selected to play based on their skills and mentality to play in challenging situations.
Motorola's pitch helps the spinners
The third match of the four-match Test series between India and England will be played at the Motorola Stadium in Ahmedabad. The series is currently 1–1. On this Rohit said that the pitches in the motor help the spinners. He said it was a bit difficult in the day-night test but Team India would adapt to it. The practice session on Monday will focus on lights and seats. This is because the new seats are shining. Slip catches and outfield catching are also practiced.
Rohit said that if you think more, you will stress yourself. Therefore, there is no pressure to live in the present. Tests are a 5-day game and with each session, the pressure on different teams increases. If you pay attention to the little things, the result will be in your favor. We want to qualify for the WTC Finals. We have 2 tests in front of us and our whole focus is on them. Explain the World Test Championship Final