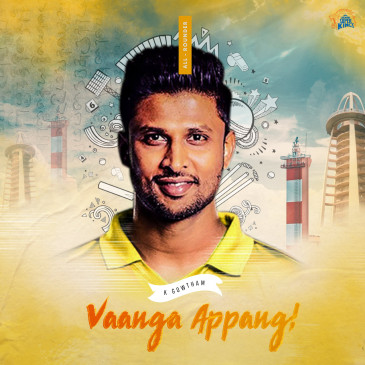 Digital Desk, Chennai. All-rounder Krishnappa Gautam shocked everyone in the player auction for the Indian Premier League (IPL) 2021 season, which was released in Chennai on Thursday. Gautam is the most expensive unselected player in the history of IPL bidding. CSK bought Gautam at a base price of Rs 20 lakh, 46 times higher than Rs 9.25 crore.
Uncopped means players who have never played international matches for their country. Gautam (32) broke Krunal Pandya's record in terms of unselected players. Krunal was bought by Mumbai for Rs 8.8 crore. Krishnappa Gautam is currently included in the India and England Test series as a net bowler. He bowled superbly in the last-placed T20 Mushtaq Ali Trophy.
Competition between KKR and SRH
Kolkata Knight Riders and Sunrisers Hyderabad are vying to buy Krishnappa. Kolkata agreed to pay Krishnappa up to Rs one crore, but Hyderabad went ahead and auctioned Krishnappa up to Rs five crore. Following this, Chennai Super Kings also jumped into the bid and included all-rounder Krishnappa with a strong bid of Rs 9.25 crore.
CSK needs an off-spin all-rounder
CSK needs an off-spin all-rounder. This gap is now being filled by Moin Ali along with Gautam. Gautam, who is playing for Rajasthan Royals, scored 18 runs in the Jaspreet Bumra over against Mumbai Indians in the 2018 season. Rajasthan need 43 off 17 balls in this match. Gautam scored 33 off 11 balls to win the match against Rajasthan.
Krishnappa Gautam Record
Spinner Krishnappa Gautam took 41 wickets in 62 T20 matches. He also scored two half-centuries. Gautam, who scored 594 runs, has a strike rate of 159.24 in the T20s. His highest score was 60 runs. Speaking of bowling strike rate, Gautam takes one wicket for every 28 balls. That is, the strike rate is 28. His best performance was four for 19.