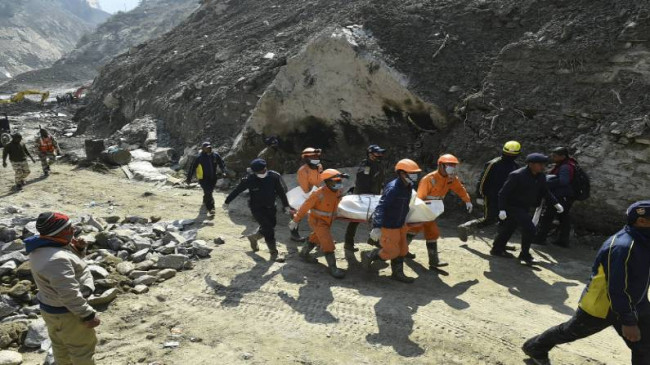 Digital Desk, Dehradun. A total of 61 bodies have so far been recovered after the glacier collapsed in Chamoli, Uttarakhand. Not only this, a total of 204 people are reported missing at Joshimath police station. Please note that FSL Dehradun was sent for DNA samples of 56 relatives and 49 bodies.
From the disaster, relief work is underway by the administration to find those who are missing. Rescuers, using dog squads, binoculars, rafts and other equipment, are continuing the search for missing persons in the disaster-affected areas of Uttarakhand.
So far 13 bodies have been found in the tunnel
So far 13 bodies have been recovered during excavation work inside the tunnel. A total of 61 bodies were recovered after two bodies were recovered on Thursday, a police statement said. Excavation work is being hampered as there is water and mud inside the tunnel. However, DGP Ashok Kumar said the relief operation would continue till the last person or body was found inside the tunnel.
More bodies are likely to arrive in the tunnel
A senior government official said the operation was slow due to heavy mud. An NTPC official said the tunnel had already been dug within 160 meters. "We expect more bodies," the officer agreed, because we are no longer waiting for survivors. Not yet in contact with other people trapped inside.
Army, ITBP, NDRF and SDRF personnel engaged in relief operations were able to open a section of the tunnel after digging for several days amid adverse conditions.