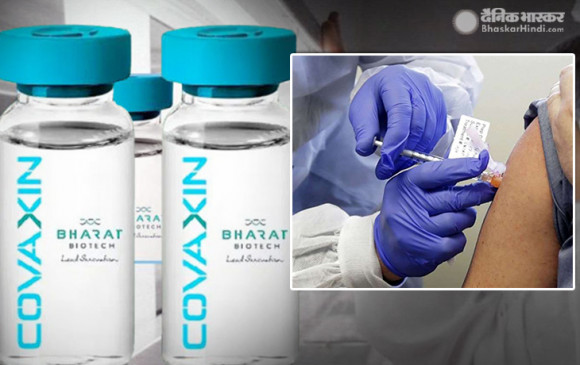 Digital Desk, New Delhi Delhi. The Center said on Saturday that 55 per cent of health workers in the country have been vaccinated so far and 5 per cent of frontline workers have been vaccinated by Kovid.
As of 6pm on Saturday, 56,36,868 health workers and frontline workers had been vaccinated, according to the Union Health Ministry. Of these, 3,70,693 beneficiaries were in the front row while the remaining 52,66,175 were health workers. The ministry said the number of health care workers registered on the Covin app was 54.7 per cent, while the number of frontline workers vaccinated so far was 4.5 per cent. Significantly, the health care workers' vaccination campaign began on January 16, while frontline workers began vaccinating on February 2.
The third phase of vaccination in March
The third phase of vaccinations will begin in March, Union Health Minister Dr Harsh Vardhan said. He was responding to a question in the Lok Sabha. The third phase of the vaccination process is reported to begin any week in March. It is vaccinated for all those over 50 years of age. Preference is also given to those at risk for less than 50 years. The first and second phase vaccinations have so far vaccinated over 52 lakh 90 thousand health care and front line workers in the country. All of this is the second dose of the vaccine since February 13th.
The test figures have crossed 20 crores
The corona test in the country has crossed 200 million. Of these, 1 crore 8 lakh 15 thousand or 5.39% were infected. It is reassuring to know that 1 crore 5 lakh 79 patients have been cured so far. 1 lakh 54 thousand 956 patients died due to infection. 1 lakh 45 thousand 953 patients are being treated.
Vaccine demand came from 22 countries
Dr Harsh Vardhan said there was a demand for the vaccine from 22 countries around the world. These include Afghanistan, Algeria, Bangladesh, Bhutan, Brazil, Egypt, Kuwait, Mauritius, Maldives, Mongolia, Saudi Arabia, Myanmar, Nepal, Oman, Morocco, South Africa, Sri Lanka and the UAE. Of these, 56 lakh doses will be given as grants to more than 15 countries till February 2, while 105 lakh doses will be given as contracts.