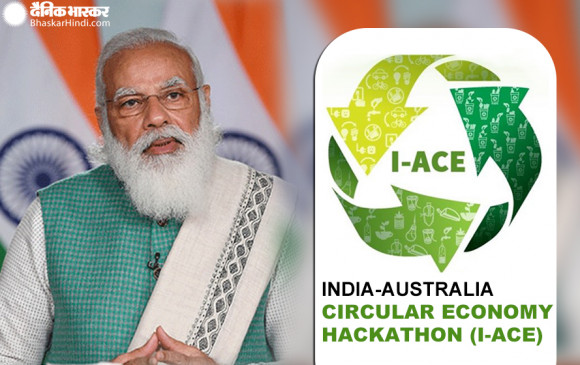 Digital Desk, New Delhi Delhi. Prime Minister Narendra Modi on Friday addressed the India-Australia Circular Economic Hackathon via video conferencing. At this point, in this hackathon, India and Australia are said to have introduced new types of solutions. Prime Minister Modi said that these innovations will help us in finding circular economic solutions. We must now think of ways to implement these ideas.
Prime Minister Modi said a strong India-Australia partnership would play a key role in shaping the post-Corona world. The concept of a circular economy can prove to be an important step in solving many of our problems.
Live: PM arenarendramodi Addressing the India-Australia Circular Economy Hackathon Award Ceremony. https://t.co/DAiAZaRa6z

– BJP (@ BJP4India) February 19, 2021
Friends, PM Modi said that humanity has to face challenges due to climate change, so this hackathon theme is relevant to the whole world.
He said both Australia and India were working to take the youth forward. Our countries have expressed confidence in the youth, which is why they are promoting new technology today.
The PM said that we must not forget that everything on this earth belongs to us but we are its trustees for future generations. It is not enough to make the process of your product more efficient and less polluting.