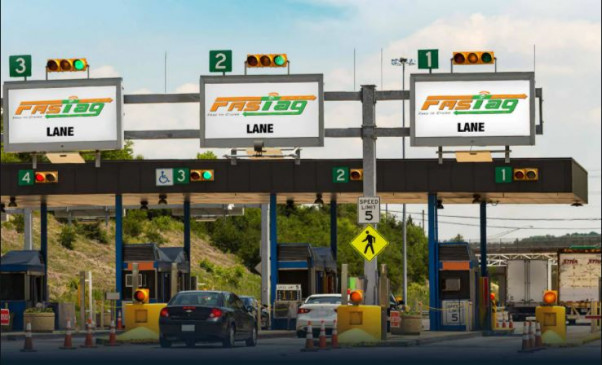 Digital Desk, New Delhi Delhi. If you do not want to run into any problems while traveling, install a fast tag on your vehicle soon. Because fast tag will be mandatory across the country from tomorrow. This means you can not cross the toll plaza if you do not have a fast tag on your vehicle.
The Ministry of Road Transport has extended the deadline to February 15 to make toll collection mandatory through Fastag on national highways. That period is over and Fastag will be mandatory from midnight on February 15-16. The government has also issued a notification in this regard.
Union Transport Minister Nitin Gadkari on Sunday said the time limit for making Fastag mandatory would not be extended. Therefore, vehicle owners are requested to immediately follow the e-payment facility. FastAyags was introduced in 2016. By making his vehicle mandatory, he gets rid of the long line at the toll plaza.
This is how you can buy Fastag‌
For the convenience of the people, agents of various banks and NHIIs have set up counters at the toll plazas. People can buy Fastag by hand by showing their vehicle's RC and driving license or Aadhaar card. Although there are many ways to take fastag, you can also take fast tag from government bank Punjab National Bank.
The bank has issued a special helpline number for this (New Helpline No – 18004196610). This work can also be done online. To do this you need to go to the PNB website and give the complete information in the application form related to Fastag. After this the payment will have to be made and the bank will send it to your address. For this you need to provide some documents like registration certificate, Aadhaar card, PAN card to KYC.
Rs 400 for Fastag cars, jeeps, vans and Tata Aces, Rs 200 with security deposit. Fastag issuance fee is Rs. Explain that over the past year 70 per cent of vehicles have been paying toll digitally with the help of Fastag. Fastag was launched in 2016. The toll plaza has the facility to pay the fees electronically. Once the fastag is mandatory, vehicles do not have to wait at the toll plaza and tolls are paid electronically.