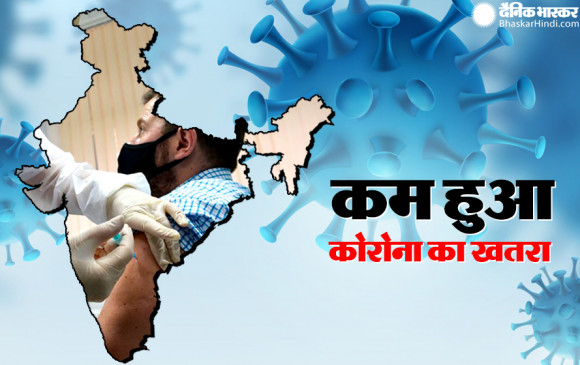 Digital Desk, New Delhi Delhi. The coronavirus continues to wreak havoc and the number of those infected in India is also on the rise. However, its speed is definitely reduced compared to the previous one. In the last 24 hours, 12,408 new cases of corona virus infection have been reported. This deadly virus has killed 120 patients. There was a slight decrease in cases on Friday compared to Thursday.
The number of corona infected people in the country has risen to 10 million 08 thousand 02 thousand, according to figures released by the Ministry of Health this morning (Friday). In the last 24 hours, 12,408 new corona cases were reported.
More than 10.1 million people worldwide are affected by corona, with more than 21.8 million lives
The good thing is that within 24 hours, the number of new patients recovering is different. According to the data, 15,853 patients recovered. If you look, the graph of the total number of infected people in the country has crossed 1 crore 04 lakh 96 thousand 308.
There have been 12,408 new COVID-19 cases, 15,853 discharges and 120 deaths in the last 24 hours, according to the Union Ministry of Health.

Total cases: 1,08,02,591
Total discharge: 1,04,96,308
Number of deaths: 1,54,823
Active cases: 1,51,460

Total vaccinations: 49,59,445 pic.twitter.com/wJKda00F8K

– ANI (ANI) February 5, 2021
Speaking of those who died with coronavirus in the country, 120 people died in 24 hours. A total of 1 lakh 54 thousand 823 people lost their lives during the same period.
There are currently 1,51,460 active cases in the country. Speaking of recovery rate, after a slight increase it reached 97.16 per cent. It is the highest ever. The positivity rate is 1.40 percent. The mortality rate was 1.43 percent.