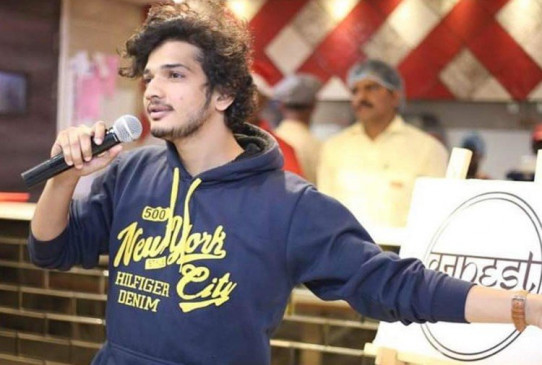 Digital Desk, New Delhi Delhi. Comedian Munawar Farooq, who is currently serving a jail term in Indore on charges of insulting religious sentiments, is currently in jail. Authorities have not yet received an official exchange of information from the Uttar Pradesh court on the stay placed on their production warrant by the Supreme Court. Prison officials said they were trying to communicate with the UP court to process Munawar's release.
According to the prison manual, the prison authorities who issued the production warrant will have to resort to the same court that issued the production warrant earlier, which is not yet the case in Munawar. Prison officials said the Supreme Court would have to inform the Chief Judicial Magistrate in Prayagraj about the stay on the production warrant against Farooqi. CJM Prayagraj sends official communication to the indoor prison superintendent. Farooqi will be released after that.
Please let Munawwar Farooq have an event on January 1 at Cafe Monroe in Indore. During the event, Munawwar was accused of making obscene remarks on Hindu deities and Union Home Minister Amit Shah. Eklavya Singh Gaur, son of a BJP MLA, complained to Malini Gaur, a former mayor of Indore. Munawwar and four of his accomplices were subsequently arrested on January 2 on charges of insulting religious sentiments. Police have registered a case against the five accused under the provisions of Section-29-A, Section 269 of the Indian Penal Code (IPC).
On January 5, Farooqi's bail application was rejected by a sessions court in Indore. Following this, Farooqi approached the High Court. The High Court on January 28 refused to grant bail to the sage, stating that it is the constitutional duty of every citizen to promote brotherhood and goodwill. The High Court also said why do you use the religious sentiments of others unfairly. Blame it in your opinion? How can you do this for your business purpose? Munwar reached the Supreme Court on Friday, from where he was granted bail on Friday. The court also issued a notice to the Madhya Pradesh police.