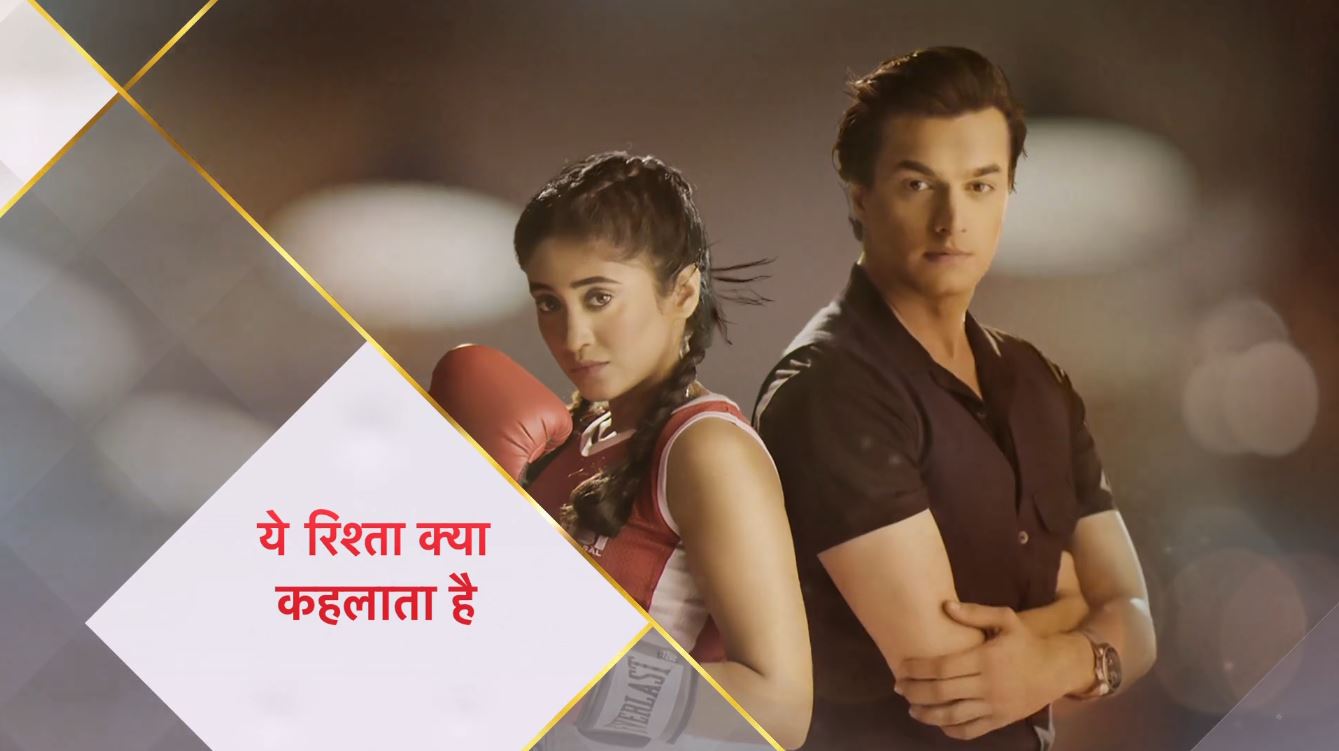 Yeh Rishta Kya Kehlata Hai 13th November 2021 Written Episode, Written Update on mykuwaits.com
The Episode starts with Akshu thinking of Abhimanyu and getting sad. Abhimanyu comes to Manjiri. He hugs her. He sees her making a lots of food. She says I have to call your Sasural, Laxmi will come home before Diwali. He asks her to make methi dana laddoos in shagun. She asks why. He says actually… Mahima comes and says we will handle the shagun, you have to take over my surgery, I have back pain, I will send you the details, its urgent. He says its okay, I will handle everything. He goes.
He sees the methi dana and smiles. Mahima asks Manjiri to keep the bhog fast. Aarohi says I will light the diya in the temple and thank. Akhilesh says Aarohi is so happy for Akshu, she loves her a lot. Manish says yes, like her mannat is fulfilled, I wish they stay happy. Akshu worries. Kairav sees her and asks are you fine. She asks him to come, something is wrong. They go. Suwarna says Manjiri has messaged, her phone was not working, she wants to talk. Vansh jokes. Suwarna says I wish everything happens good. Aarohi prays and lights a diya. She says I didn't think I will have a relation with Abhimanyu and Birlas. Kairav asks what happened. Akshu says Aarohi thinks Abhimanyu loves her and got the alliance for her. He asks what, your marriage talks were going on, Abhimanyu came home and I understood he came for you. She says yes, but what about Aarohi, I have seen her happy for the first time, she got away from me after Sirat's accident, I don't want to lose her, if she knows the truth, then what will she think, she likes him. She asks Kairav how shall I tell her the truth.
Abhimanyu gets ready for the surgery. He types a message for Akshu… I wanted to tell you first, but I know your family is imp, so I met them to take their permission. Nurse comes and asks him to come fast to see the patient. The message isn't sent. Kairav says we will talk to elders. Akshu says I didn't know Aarohi likes Abhimanyu. He says I know, come. They see Manjiri talking to Suwarna and everyone. Suwarna says your son is good-valued. Manjiri says thanks, we can do the tilak tomorrow evening. Dadi says yes, its done. Manjiri says I kept bhog to Kanha, relation is fixed. Dadi asks her to write the names in the betel leaves and keep it. Manjiri says I have already done that, see. They see Abhimanyu and Aarohi's names written. Manjiri says I m so happy, they both are doctors, Abhi showed me Aarohi on video call during the trip, I m happy, they both are working together now, I will end the call now, else I may cry emotionally for Abhimanyu. She ends the call. Abhimanyu is in the surgery. He says we have to keep trying, we can't control the end result, we have to accept the result. Suwarna says why did Manjiri write Aarohi's name. Kairav says Aarohi also thinks that Abhimanyu got the proposal for her, not Akshu, she thinks he loves her. Manish asks how can this big confusion happen. Suwarna says I didn't mention the name that time, we thought its for Akshu, Akshu is elder. Manish says its too much carelessness, you didn't tell the girl's name, this way is totally wrong. Vansh says Neil asked me for Aarohi's number. Dadi says Manjiri said Abhi made her talk to Aarohi. Vansh asks what will we do now. Kairav says we should talk to Aarohi, why she thinks this relation came for her. Aarohi comes.
Update in Progress
Update Credit to: Amena
Source: Tellyupdates