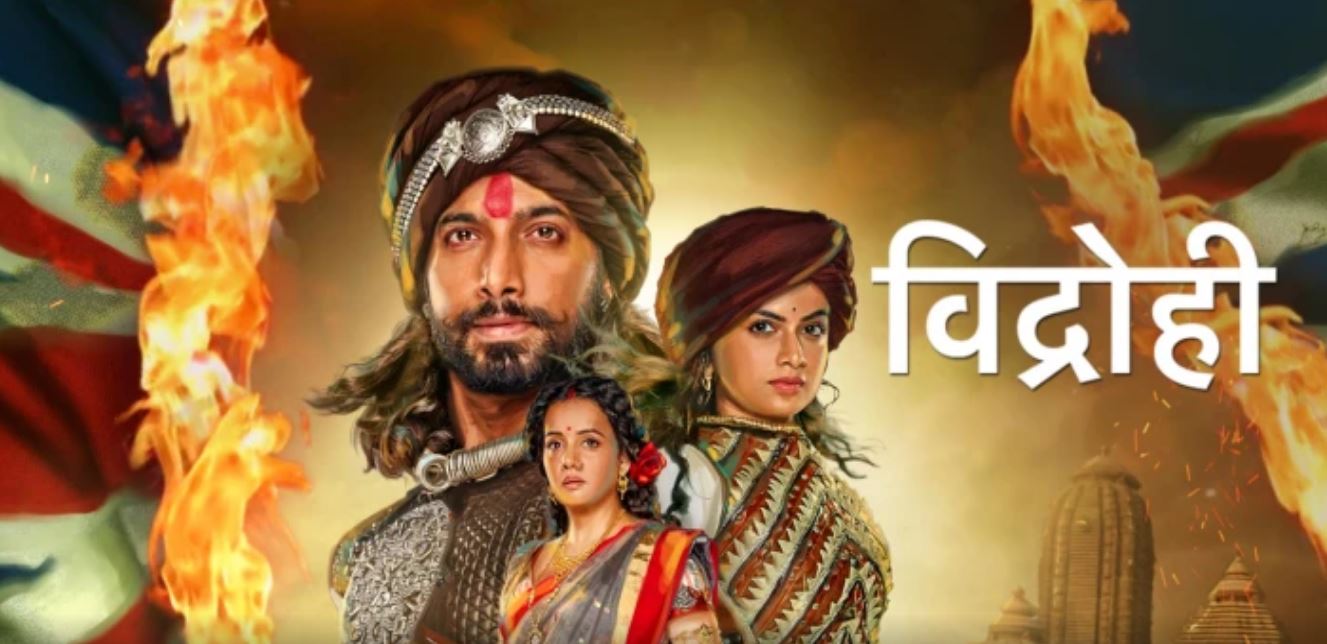 Vidrohi 18th December 2021 Written Episode, Written Update on TellyUpdates.com
The Episode starts with Jagabandhu saying I will tell everyone about our marriage. Kalyani says no, Radha will be hurt, dad also said that he made a mistake, we shall break this relation here itself, no one would know. He says its not such a relation to break, I have failed in getting rights for you. She says I don't want any rights. He says you will have self esteem if you stay here, I will talk to Radha. She says no, Radha is so hurt. He says I will apologize to her. She says you always decide it, we have equal right to decide, I don't agree with your decision, you don't burn your relations for my self esteem, I have no place in this house, no one will be happy if I stay here, so I m leaving with my dad, I should have refused to dad that day, its not too late, forget our relation. She cries and goes.
Jagabandhu comes to meet Maharaj. Mohan greets him and hugs. Maharaj sends Mohan outside. Jagabandhu says don't take Kalyani from here. Maharaj says its tough to live this way, it was my mistake to get her married to you, I was a helpless king, an insecure dad, Kalyani and I don't want any complications here, you should be free of this burden now. Jagabandhu says I have a right to decide what's burden for me, you and Kalyani can't decide that. Maharaj says I understand your emotions. Jagabandhu says I had promised you. Maharaj says we have no bad feelings for you, you did a big favor on us, do a last favor on me, permit me to leave.
Kalyani packs her clothes. She goes to Radha and apologizes. She returns the suhaag symbols to Radha. Radha says that's for you, you had worn it, you have a right on it, I really want you to keep your marriage vows, marriage is a pure relation, I want your husband to accept you with all the respect. She says you have saved Baxi and did a big favor on us. Kalyani nods. Radha turns away and cries. Kalyani leaves.
Radha's mum collides with Kalyani. The suhaag symbols fall. Kalyani picks it. Radha's mum stops her and asks how did you get these, answer me. She shouts Radha. She asks how does Kalyani get these suhaag symbols and how. Kalyani signs no to Radha. Radha says let it be. Her mum asks what do you know, what's all this, how can I stay quiet, how can she apply sindoor.
Update in Progress
Update Credit to: Amena
Also Read: Latest Written Updates

Source: Tellyupdates