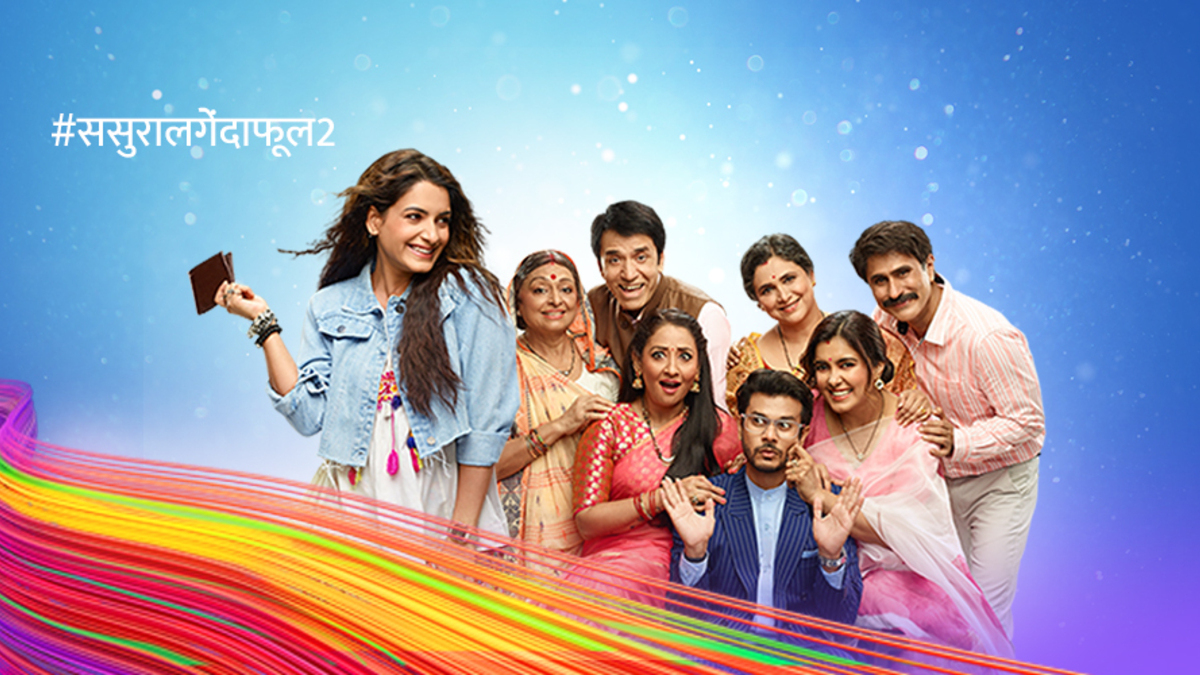 Sasural Genda Phool 2 16th December 2021 Written Episode, Written Update on TellyUpdates.com
Ishan runs behind Titli to get back his wallet. Titli demands him a price in return. He says she should be happy that he didn't take her to police. She returns his wallet and escapes with his watch. At Kashyap house, family enjoys lunch when Dadaji walks in and complains that they didn't serve him food yet and are having it alone. Daadi reminds that she fed him food and medicines. Dadaji denies. Rano says she herself brought him food. He scolds them and says they think him as a burden, he thought even if daadi forgets to take care of him, Badimaa will never. Badimaa feels sad feeling Dadaji's pain. Alok asks not to bother about Dadaji's words. Badimaa says he forgot food, but not that she takes care of him.
Ilesh calls Inder to a tea shop and says he lost his wallet. Inder agrees to pay for tea and asks how much he needs. Ilesh says 50. Inder picks 50 rs from his wallet. Ilesh says 50000 rs. Inder says he should ask Ishan as he has money. Ilesh says he cannot ask his younger brother as its his duty to help his younger brother instead. Ishan joins them. They order tea and samosas, and Ishan decides to pay it. Ilesh runs away. Inder feels stomachache. Ishan asks him to blurt out or else he will trouble family whole night. Inder reveals that Ilesh needs 50000 rs but doesn't want to take it from younger brother. Ishan says Ilesh is same since the beginning.
At home, Daadi orders shoes for her and gets heels instead. Mithi insists to give it to her. Daadi wears them and walks with great difficulty. Ishan, Ilesh, and Inder rush to her rescue and ask her not to take risk at old age. Daadi scolds Ishan instead that he is old and gives heels to Mithi. Ishan gets Anvi message for a lunch date tomorrow, but he denies citing his busy schedule.
Titli meets Deva and explains her plan of stealing electronics goods truck. He says its a risky job. She accepts challenge and steals truck acting as a store room employee. Back home, she counts 80000 rs she got from its sale. Her friend says she must have got huge money. She vents out her frustration on him. Next day, Ishan walks on road and a truck passes by splashing dirt on him. He reaches a boutique to buy clothes when he sees Avni there and tries to hide. Titli clashes with him, their nok jhok starts, and she threatens to inform Avni. He tries to stop her. She walks towards Avni.
Precap: Titli steals Ishan's wallet and insists to treat her in a restaurant in exchange. Ishan takes here there where she asks if the girl in wallet is his wife who left him. He nods yes. She badmouths about his wife. He gets angry. Family fixes Ishan's alliance with Avni.
Update Credit to: MA
Also Read: Latest Written Updates

Source: Tellyupdates