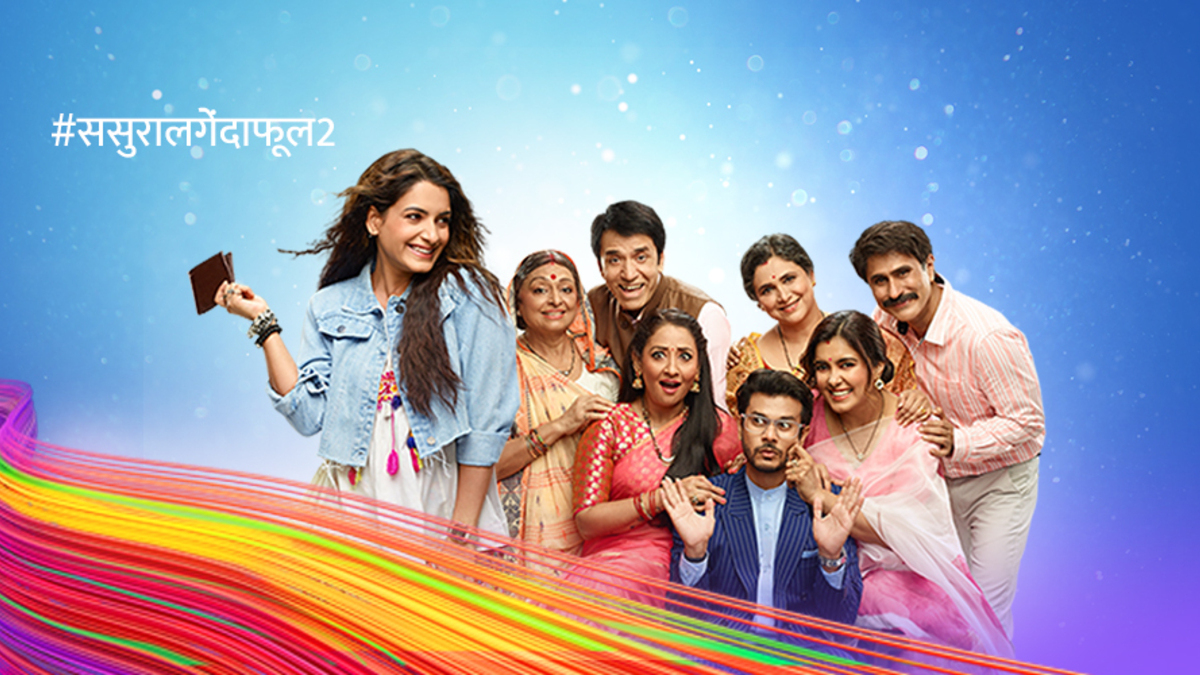 Sasural Genda Phool 2 15th December 2021 Written Episode, Written Update on TellyUpdates.com
Titli taunts Ishan and runs away. Ishan follows her, but fails to catch her. Anvi asks if he knows her. He says no, she must be a thief. She says weirdly she returned her debit card. He says she should be careful as this area is full of thieves. He returns home and fumes that he will not spare Titli. Badimaa walks to him asks who is Titli. He says he is talking about titli/butterflies. She says she didn't know he loves butterflies so much and asks why is he awake till now. He says his job demands it. She says Anvi is a nice girl and is from his school. He says he hasn't thought about her. She says he has to forget Suhana and move on. He says its not easy to move on. She shows him stars and says there are numerous stars in sky and replace once one dies, similarly he has to fill Suhana's void in his life and move on. Ishan goes into flashback where he returns from a party with Suhana and she gets jealous that he danced with his boss' wife. Their nok jhok continues. She says she will divorce him. He says he has to find her replacement once she leaves him. She gets angry. Out of flashback, he feels more sad.
Next morning, family feeds him spicy breakfast. He gets an idea and says he will not spare that girl. Family asks if he is going to meet a girl. He says no and walks out. Titli plans to loot an electronics godown and clicks pics hiding. Ishan catches her and demands his wallet back. She denies and finally agrees that she gave it to Deva bhai. He warns her to return it by tomorrow or else he will get her and her Deva bhai arrested. She gets tensed and visits Deva bhai and while playing carrom board with him asks if she can ask something. He says anything except money.
Anvi comes to Kashyap house to treat Dadaji. Badimaa and Rano discuss Ishan's alliance with her. She agrees and says Ishan's decision also matters as he is still stuck at Suhana. Ishan returns home. Titli wins game and demands Ishan's wallet from Deva bhai. Deva bhai returns her wallet. She notices Suhana's photo in it. Next day, she meets Ishan and steals his wallet. He says she can keep his watch and return his wallet. She shows Suhana's pic and asks if he wants wallet for this. He remembers Suhana's words to remember her with this pic.
Precap: Titli steals a truck full of electronics goods and hides in a boutique. Ishan reaches there and hiding seeing Anvi there. Titli drops juice on him by mistake, and they clash again.
Update Credit to: MA
Also Read: Latest Written Updates

Source: Tellyupdates