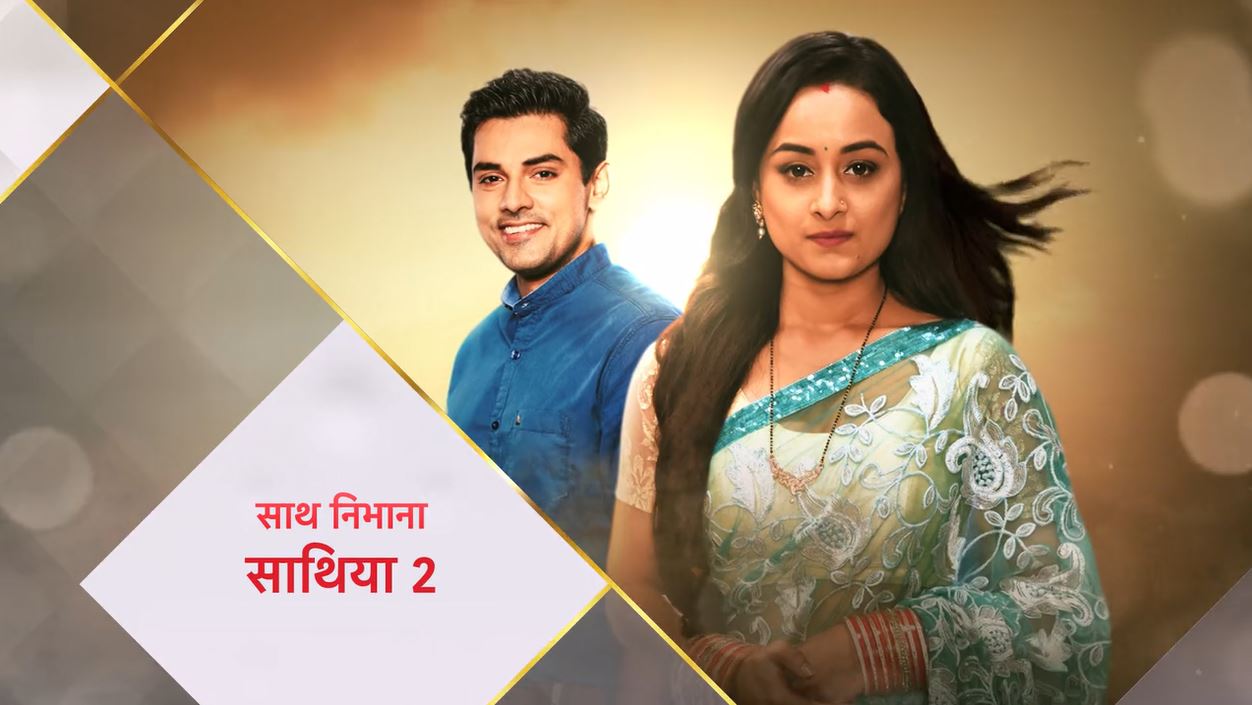 Saath Nibhana Saathiya 2 15th January 2022 Written Episode, Written Update on TellyUpdates.com
Gehna tells Anant that she is Kajal and not Gehna. Anant insists her to accept she is his wife Gehna. A man among mob tries to stop him, but he overpowers man and holds Gehna's hand. Gehna frees her hand and rushes towards Abhay. Anant runs behind her when mob physically harass him. Police comes and arrests him. Gehna runs to Abhay and informs that a man was troubling her. Abhay accompanies to check. Police takes Anant away by then. Gehna says she needs to go home. Abhay gets her in car. Bapuji and others bail out Anant. Inspector scolds Anant that he should think of his and family's reputation and stop eve teasing. Anant shouts at inspector that he arrested him without investigation. Inspector warns to arrest him again for verbally abusing a police officer. Bapuji and others take Anant back home. Chetan scolds Anant and informs family what Anant did. Anant says he saw Gehna and was following her. Baa says Gehna is in mental asylum. Anant says it was really Gehna. Baa creates ruckus and insists him to forget Gehna and move on.
Abhay brings back Gehna home, scolds his mother for letting Kajal/Gehna get out of house, drags Gehna to backyard and punishes her by splashing water on her and making her shiver in cold for letting another man touch her and call her as his wife. She apologizes. He then apologizes her for being so tough and warns her to never let any other man near her. He gets her back in, drapes a towel over him, scolds Rohan for insisting for a toy from Kajal, and forcefeeds medicine to Gehna/Kajal and says he is worried for them all and cannot afford to lose them as they all are his family. Once he leaves, Abhay's mother says Abhay gets angry and also loves her immensely, so she shouldn't do any mistake again. Rohan says he doesn't need any toy and will never go out. Mother asks Gehna if she is sure she never saw that man before. Gehna says she feels she knows that man from before.
Update in Progress
Update Credit to: MA
Also Read: Latest Written Updates

Source: Tellyupdates