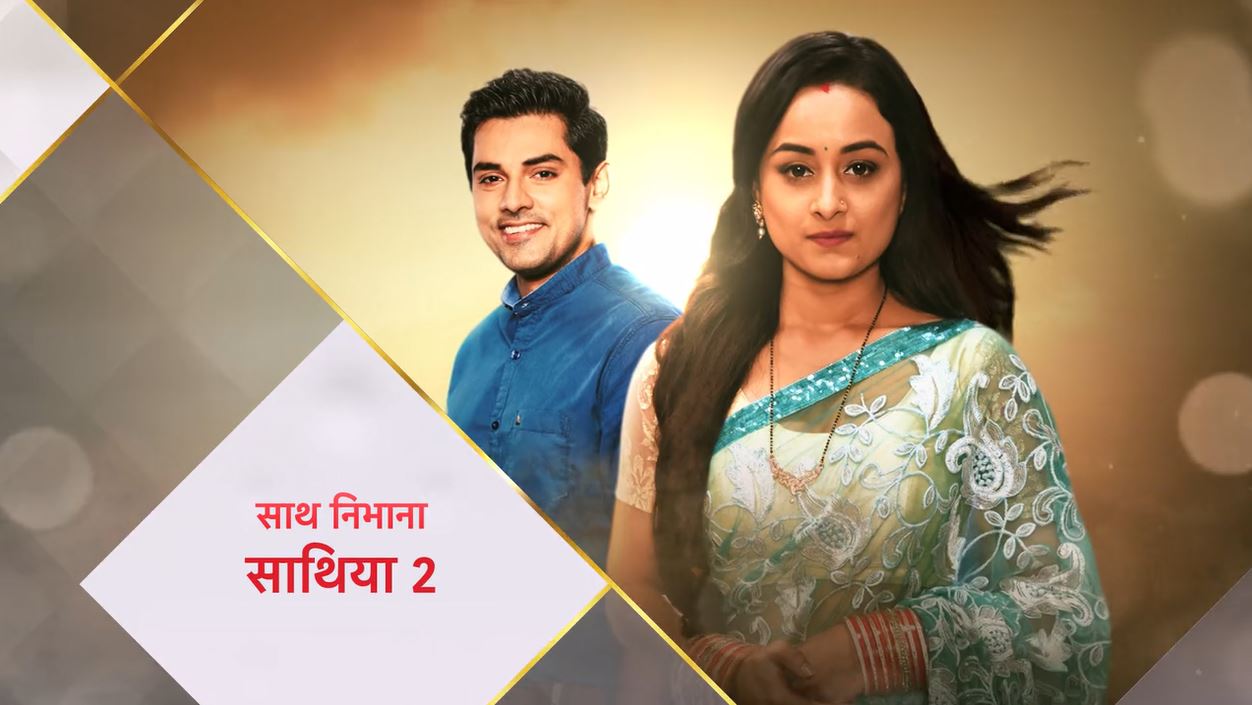 Saath Nibhana Saathiya 2 13th January 2022 Written Episode, Written Update on TellyUpdates.com
Gehna requests Anant to listen to her once. Anant says she broke his trust, it would have been better if she had broken their relationship as relationship can be refixed but not trust. Tia requests Anant to listen to Gehna once. Kanak tells Gehna that her proof will not prove her right. Bapuji warns her to shut her mouth and asks Gehna to show the proof. Gehna calls Dr. Abhay and requests him to inform her family he is treating her and she didn't hire any other doctor to fake her report. Gehna relaxes hearing that. Abhay further says if her pone speaker is off, did her family find out about their affair. Rasika snatches phone and says her sin is out. Abhay thinks he will get his Kajal at any cost. Anant tells Gehna that he is tired of her lies. Gehna gets aggressive, breaks water bottle, and threatens Kanak to tell truth. Hema shouts to save Kanak from Gehna. Kanak pleads to save her and her baby. Family catches Gehna and ties her down.
Anant with Bapuji and Sapan shifts Gehna to a hospital where a doctor treats her and says she got a panic attack and should be kept under observation. Gehna wakes up and panics more seeing herself in a hospital. Doctor tells Anant that he performed Gehna's tests and she seems to be either taking some medicine or under mental trauma. Anant informs that they lost their baby recently. Doctor suggests a psychological treatment for Gehna and shifting her to a psychiatric healthcare facility. Gehna gets tensed hearing that. Anant says he can't send her to a healthcare facility. Sapan says they need to find out if Gehna has anxiety, depression, or PTSD. Anant says he wants Gehna to be treated at home. Nurse informs that Gehna is not in her room. Gehna is seen on terrace trying to commit suicide.
Update in Progress
Update Credit to: MA
Also Read: Latest Written Updates

Source: Tellyupdates