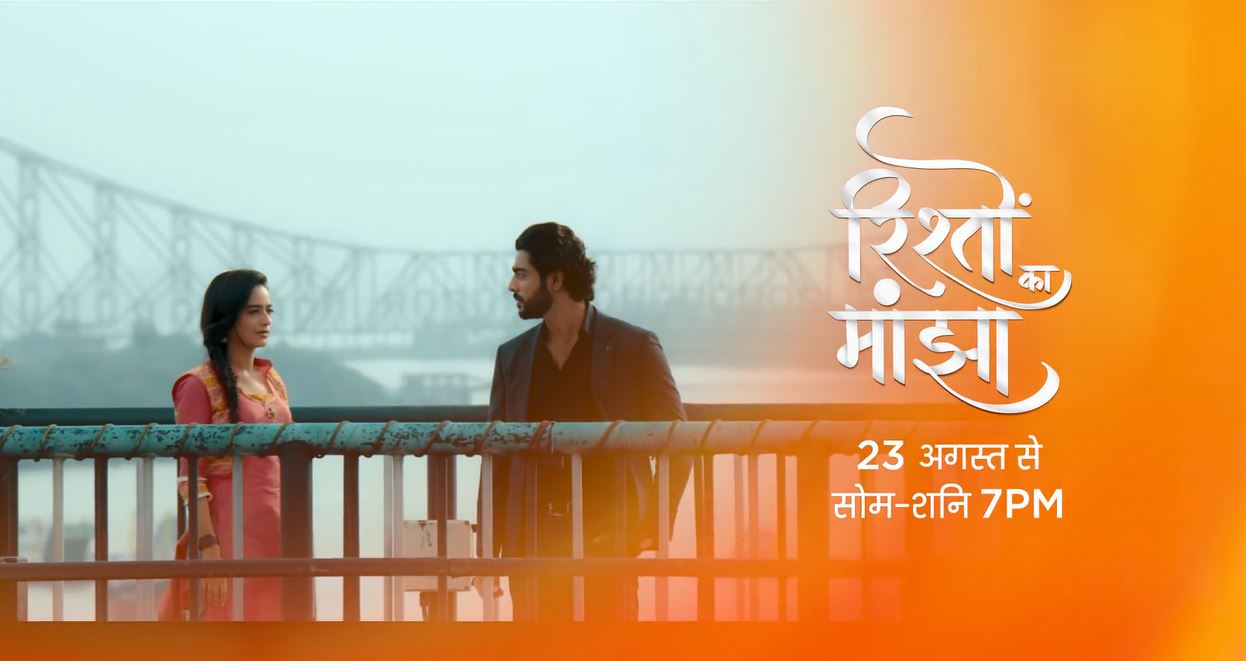 Rishton Ka Manjha 13th January 2022 Written Episode, Written Update on TellyUpdates.com
Scene 1
Madhuri says Arjun's phone is off. Kush says let look around. Madhuri says it's all happening because of this Diya. Depika says ignore her maa. She doesn't care. Mira comes. Diya says ma.. Mira says so much happened and you didn't even tell me? You want divorce? Diya says how do you know maa? Madhuri says I told her. She should know her daughter's upbringing. Parents are responsible for baldy raised kids. Mira says forgive us. She's not our daughter now. You can do whatever you want. She can buy a new house for herself with things that she stole. Our doors are closed for you. Diya goes to kitchen and cries. Diya cries and says I am sorry maa but I can't tell you the truth. My dad's life is most important right now.
Mira says I never imagined Diya would do this to Arjun. Madhuri says I am sorry, I didn't want to hurt you. You should know the truth. I am sorry for the way I talked. Don't blame yourself. She asks driver to drop her back home.
Scene 2
Mira calls Mohan but his phone is off. Diya comes.. Mira says what are you doing here? I told you our doors are closed fo ryou. Diya says I got food for you. I know you don't like anything when you are angry. Your daughter has hurt you. I got food for you. She says don't call me your mom. Diya says please don't say that. Mira says thank God your dad isn't here to see all this. His phone is off too. Diya says he's fine. Nothing will happen to him. Mira says what do you mean? DIya says don't worry so much.
Niharika calls on Mira's phone. Diya picks it. Niharika says you went to meet your mom? Don't dare to tell her anything. It can risk your dad's life. Diya says I am coming home. Niharika says meet me outside. Diya says I need to go.
Scene 3
Love says to Bannu this is such bad food. Will I eat this? Where is Depika? She says bhabhi.. Madhuri says what happened? Depika is resting. You might not know. She lives in your room and you can't take care of her. You don't take care of her. He says I've a lot of work to do. Madhuri says women make the house. Your dad used to say the same. I hurts me to see you all doing the same. Love says Arjun gave Diya love and what happened in return?
Scene 4
Karan says to Dr. Sen why was Diya's report negative? He says you said I just have to sign it. She lost it anyway. Karan says your conscience is the problem. Someone stole Arjun's reports and he would try to come to you. Do as I say. Karan calls Tina. She says Dr. Sen will be with my men. Arjun will forget this case after his divorce.
Madhuri does pooja. She cries thinking about Arjun. Madhuri says I wanted Arjun's peace and happiness and Diya did all this? I can't believe she did this. She falls. Diya holds her. Madhuri says go away from me. I don't need your support. Diya says then you can get your bones broken. Madhuri says do you have any manners? Diya says I saved and you didn't like that either. Madhuri says go from here and let me do my pooja.
Depika tells Tina Arjun didn't come home. Tina says where can he go? Depika says I can understand. Depika says it hurts him here. He gets mad when he sees Diya. Tian says I hope aunty is fine. Depika says she's trying. She's doing pooja, meet her. Tina says I will wait for her. Diya looks at her phone and says I need to get her phone to get baba's location. Diya says are you happy? I asked for the divorce. Let baba go now. Tina says you went to meet your mom? Diya says she was worried. I didn't tell her anything. Tina says you're not divorced yet. Diya says please. Tina says do what I say. Diya spills juice on her. Tina says what did you do.. Diya says let me clean it. Tina says I will do it myself. She goes to clean. Diya tries to guess her password. Diya writes Arjun's number and it opens. Tina says what are you doing.
Episode ends
Update Credit to: Atiba
Also Read: Latest Written Updates

Source: Tellyupdates