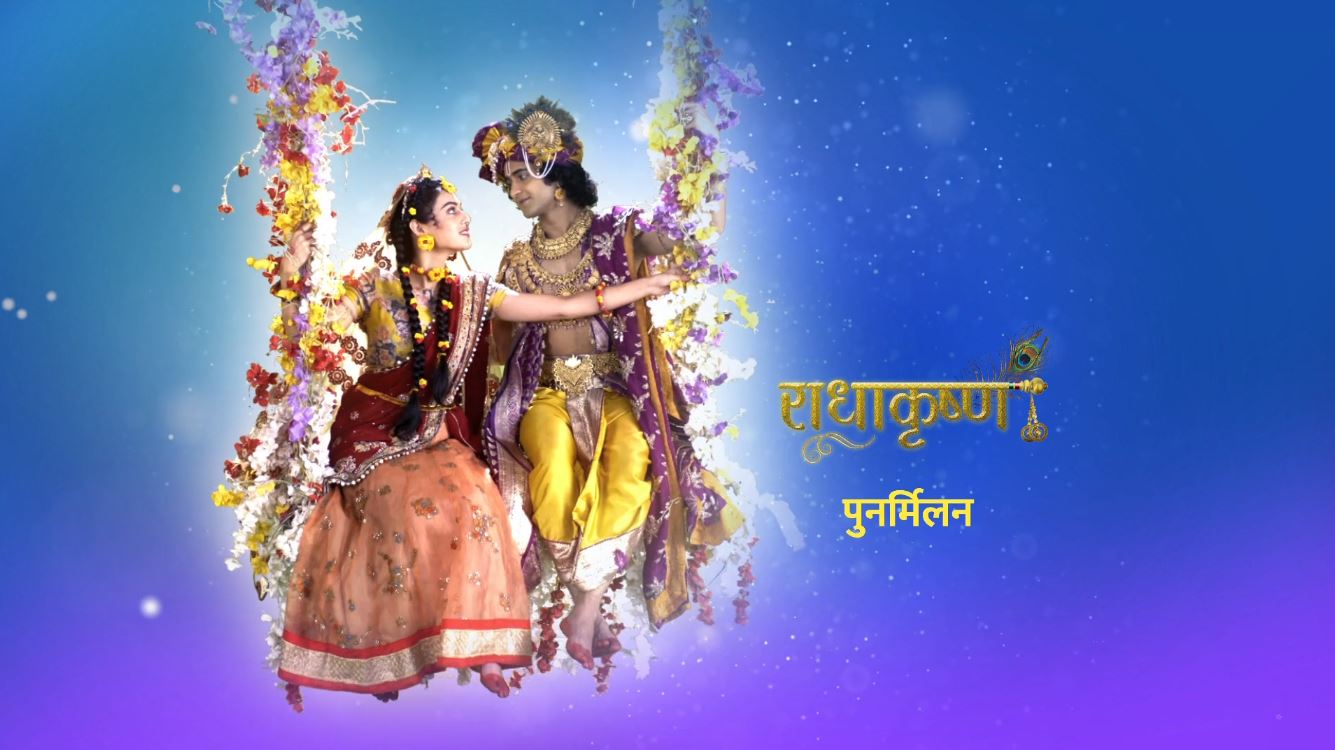 RadhaKrishn 18th November 2021 Written Episode, Written Update on TellyUpdates.com
Krishna orders guards to welcome Vidhurath. Vidhurath is amazed to see an enemy welcoming him and asks Krishna what is he up to as he didn't forget him killing his brother Dantavakra. Krishna says Dantavakra died due to his sins. Vidhurath says Krishna killed Dantavraka with a trick and challenges him for a wrestling match. Radha sees gifts on her bed and thinks only Krishna can do this. Satyabhama enters and asks if only Krishna can gift her. Radha gets happy seeing her. Satyabhama says she is returning from piligrimage and in every temple saw Radha Krishna's praises. She shows her Gopis' letters inviting them to their villages.
Balram gets angry on Vidhurath for challenging Krishna. Krishna calms him down and asks Vidhurath to accept Dwarka's hospitality. Vidhurath says he came here to wrestle and win. Krishna says his wish will be fulfilled, but he has to accept his hospitality as per Dwarka's rules. Vidhurath says if he wins, Krishna has to announce that he is universe's most powerful man. Balram asks not to give any promise. Krishna says he will if Vidhurath wins and asks Pradyumna to take care of Vidhurath. Krishna then meets Radha at lake shore. Radha says he accepted Vidhurath's challenge for a wrestling match and also promised Gopis to visit them, how will do both task at once. He asks her to trust him and play bansuri for him. She plays bansuri.
Shalv with army waits at Dwarka border and tells Shukracharya that he will help Vidhurath win over Krishna by attacking Dwarka and making Balram busy in war. Shukracharya says he trusts him. Krishna arranges a sabha next day. Vidhurath enters insulting Krishna and challenges him to get down and wrestle with him. Balram says he is a fool and should know that elder brother wrestles first. Vidhurath gets tensed thinking he will lose if he fights with Balram and hopes Shalv and Shukracharya execute their plan. Shalv attacks Dwarka. Gaurds inform Balram. Vidhurath taunts Balram to go and save Dwarka. Balram leaves and gets busy in a war. Vidhurath challenges Krishna again Pradyumna, Anirudh, and Sam challenge him. He humiliates Krishna and shuts their mouth and challenges Krishna to choose a wrestling ground. Krishna accepts challenge and says he will select wrestling ground. Vidhurath says he will end Krishna.
Precap: Krishna and Vidhurath face each other in a wrestling match. Devi Gauri asks Mahadev how can Krishna win over Vidhurath who has got a boon not to lose in a wrestling match. Mahadev says let us wait and watch.
Update Credit to: MA
Source: Tellyupdates