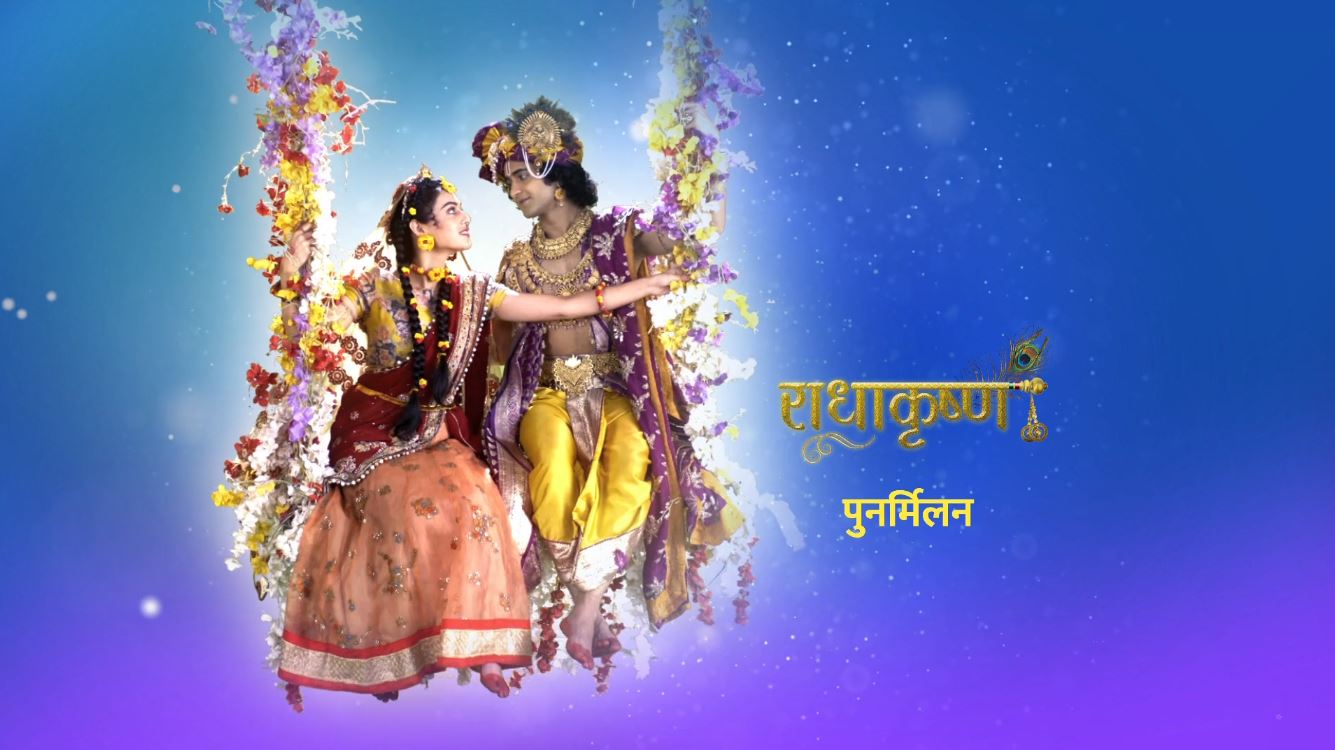 RadhaKrishn 17th December 2021 Written Episode, Written Update on TellyUpdates.com
Balram beheads Romharshan with a grass straw. Everyone are amazed and praise him. Krishna happily hugs Balram. Shalv informs Shukracharya that Balram killed Romharshan. Shukracharya says its injustice, Mahadev helped Krishna by trick and he will question Mahadev. Balram thanks Krishna for filling confidence in him. Krishna says his brother regained his pride. Devi Gauri tells Mahadev that she feels proud of Balram who used his conscience to defeat Romharshan. Shukracharya visits Mahadev and complains that he misused his own boon and helped Krishna. Mahadev asks if he came to fight with him. Shukracharya says he came to request him. Mahadev warns him to watch out his tone and says Balram didn't break any rule and killed Romharshan with just a straw without using muscle power or weapon.
Krishna felicitates Balram for his victory. Balram feels honored. Saambh plans celebration and says he will organize celebration with rivers of milk, curd, and ghee and asks Radha if anything is missing. She says he is going a right way. Climate changes again. Krishna says its an affect of mussal. Saambh feels guilty and walks away. Radha follows him. Saambh says because of his sins, mussal arrived and he is responsible for trouble on Dwarka. Radha asks not to blame himself as he has already repented for his sins. Saambh remembers insulting Radha and taking oath to kill her before and feels guilty. He touches Radha's feet and takes oath to pray Mahadev and end mussal's menace.
Saambh then returns to his room and informs Laxmana that he has taken oath to pray mahadev and end mussal menace. She feels emotional. He says since she also has right on his life, he needs her permission. She says he may lose his life trying to fight with mussal. He says he is not bothered about it. Radha informs Krishna about Saambh's oath. Krishna gets concerned.
Precap: Saambh prays Mahadev and requests him to emerge or else he will sacrifice his life. Laxmana requests Krishna to save Saambh. Krishna gets into a dilemma. Balram seeks a super weapon. Shukracharya thinks either Krishna or Balram will die.
Update Credit to: MA
Also Read: Latest Written Updates

Source: Tellyupdates