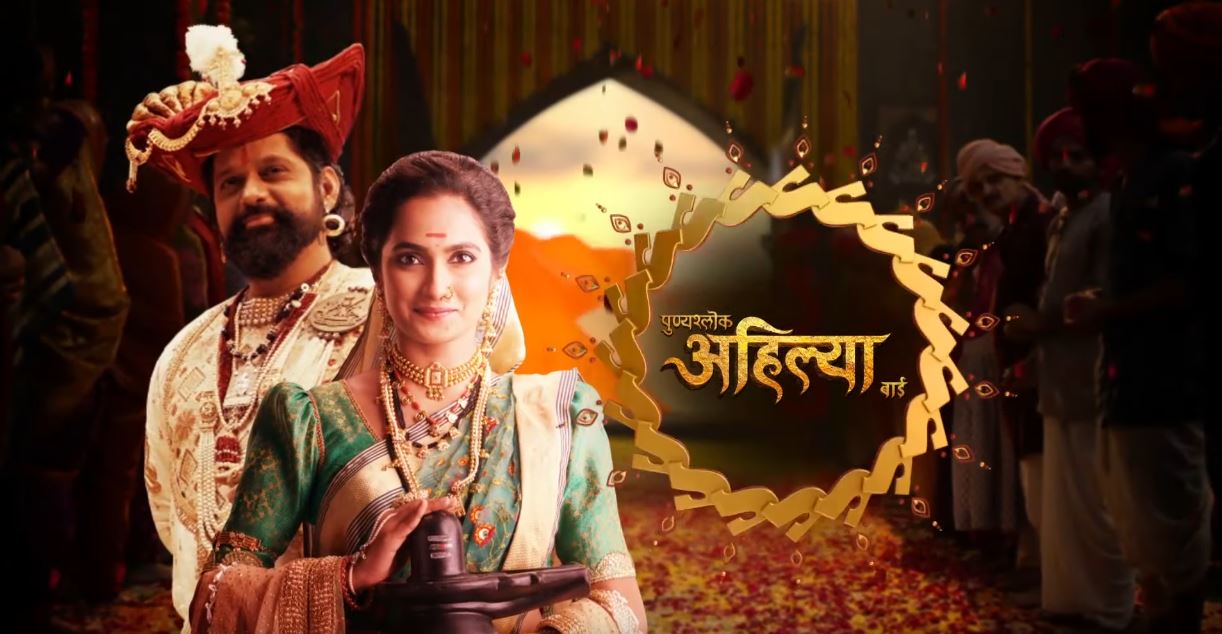 Punyashlok Ahilya Bai 16th December 2021 Written Episode, Written Update on TellyUpdates.com
The Episode starts with Dwarka filling Gautama's ears against Ahilya. Khanderao says pujari ji refused to come here to do puja, we have to find a way to get him back. Malhar says we will keep bhojan for brahmins and invite pujari ji, he won't refuse, we will tell him that we have sent Renu and Parikshit away, he will be glad, we will make him do Shanti puja in the palace. Harku says Bana was taunting you, along with Dwarka, you love Khanderao a lot, you respect him, you don't suppress your feelings in your heart, you should get serious about your relation, Malhar also thought the same and wanted to send you both to Shivpuri, there is a right age for everything. Ahilya says we had gone there but… Harku says yes, you both saved Renu and Parikshit, responsibilities will keep coming, but this golden time will not come back, try to spend more time with Khanderao, keep him happy, when Gautama sees this, her annoyance will end, go to Shivpuri tomorrow after Brahmin bhoj, I will ask Malhar to make arrangements, okay. Ahilya smiles.
Dwarka comes to provoke Gautama again. She says Khanderao is going on mission, Ahilya will take an advantage of his absence, she will become the Malwa ruler by taking over the darbar work. Gautama says no, this time, it won't happen, I had allowed her before when Khanderao was in Gurukul, I realized my mistake, this time I will take the advantage, I will make Ahilya away from darbar.
Malhar greets the brahmins and asks them to have food. He says the problems will get away. Gautama says they had to listen to your command. He says you got a habit to worry, be positive, everything is fine, I m happy to see Ahilya and Khanderao happy, they understand each other well, despite staying away for years, their thinking is same, they love and respect each other. She says it won't take time for their relation to spoil. He asks why are you saying this. He goes to Gangoba. Gangoba says we got the attackers' chief. Dhana ji thinks its some serious matter. Malhar and Gangoba talk. Pujari gives the prasad to everyone. He asks Ahilya and Khanderao to do the rituals. Malhar and Gangoba go to meet the goon. The goon refuses to say anything. He says leave me, I don't know anything. Gangoba says you have to say the name. Malhar says give him water. He feeds the water to the goon. He says I think you caught the wrong man, he really doesn't know anything. Gangoba says our news can't be wrong, villagers have seen this man going to the jungle with the weapons. Malhar says maybe he went for his work, I m sure that this man isn't involved in the attacks else he would have told us by now.
Khanderao and Ahilya perform the rituals. Malhar says this man has a son, right. Gangoba says yes. Malhar says it will be his son, who attacked Khanderao, fine if he accepts his crime, catch him, else bury him. The man says no, you can't do this, my son is innocent. Malhar says every dad thinks the same for his son. The man says no, you can't do wrong, you always do justice, my son is innocent, he didn't do anything. He cries. Malhar says we will do this to catch the Rajya drohi, we will get the proof against him. The man says no, he didn't do anything, I have done everything. Malhar looks at Gangoba.
He further tricks the man and makes him admit the crime. He asks who chose you for this work. Someone comes there and throws knives. He kills the man. Malhar shouts catch him. The goon collides with Khanderao and runs. Khanderao asks the guards about him. The guards tell everything. Khanderao runs to catch the goon. He comes back to Malhar and tells everything.
Gautama says the leaves fell down, its not a good omen. Malhar says Shambu will not let anything wrong happen, we will have a bright future, no need to worry, the culprit will get punished, you should leave for Shivpuri with Ahilya. Ahilya says situation isn't in our favor, it won't be good to leave at this time.
The Episode ends
Update Credit to: Amena
Also Read: Latest Written Updates

Source: Tellyupdates