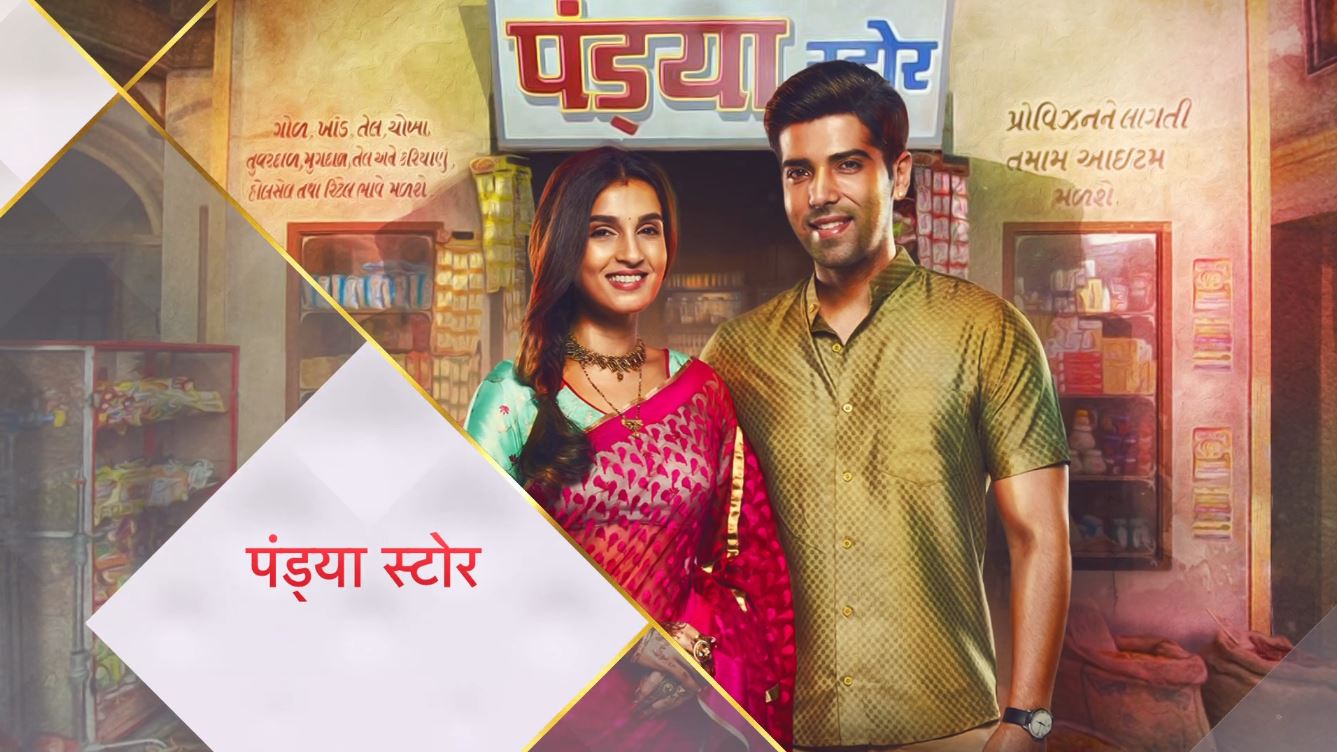 Pandya Store 17th December 2021 Written Episode, Written Update on TellyUpdates.com
The Episode starts with Suman asking them to hold Dhara. Dhara says I will dance. Suman says I think someone did black magic on her. She asks Rishita to slap Dhara. Rishita says no. Suman asks Raavi to give her camphor smoke. Dhara laughs. Raavi says I m scared. Rishita says someone has drugged her, I will get lemon. Suman asks Rishita and Raavi to slap Dhara. They both refuse and ask Suman to slap her. Suman says I m Saas, I will go to jail in dowry case, call Hardik. Raavi calls Hardik and asks him to come soon. Rishita ties up Dhara. She asks what happened to you. Hardik comes and asks what happened, why did you tie her. Suman says someone did black magic on her, beat her now, if she says we did domestic violence, we will get jailed, you can beat her. Hardik asks how can I beat her, I will call doctor. Suman says no use, listen to me. Suman asks Raavi to call Prafulla home. Raavi says she doesn't know black magic. Suman says she controlled my brother all these years. Raavi calls Prafulla to come fast. Suman says beat her with the sweepstick. Hardik says I m calling the doctor.
Prafulla comes. Suman says make Dhara fine. Prafulla asks what happened to her. Dhara laughs. Prafulla asks the bad spirit to leave Dhara. She hits a slipper on Dhara's head. Dhara holds her head and says Gautam…. Doctor comes and asks what's all this. Raavi says she was dizzy, so we had tied her. Rishita says she is talking intoxicated. Doctor says she was given some drugs, make her drink a lots of water, she will be fine. Suman asks Prafulla to go, the work is done. Prafulla goes. Dhara asks what happened, why did you tie me up. She sees the fake notes. She recalls the fraud jeweller and cries. She asks how did I do this big mistake, my jewellery got stolen. Suman says I told you not to go, who asked you to mortgage the jewellery. Dhara says I have rights to decide. Rishita says you did wrong, your body isn't ready for IVF, you don't understand. Suman says the house men shouldn't know this. Shiva looks on. Suman asks Hardik not to tell anyone. Dhara says all my jewellery got stolen, how did he fool me. Shiva gets angry and goes.
Dhara asks how will I live with this big mistake. Suman says go and jump in the well. Dhara goes. Raavi stops her. Hardik says we will file the police complaint. Suman says frauds would have run away till now, I have to mortgage the house and shop to get her IVF done. Gautam, Dev and Shiva come. Gautam asks is Dhara fine. Rishita says yes. Suman says we will use the money for IVF, that's the final decision. Gautam asks about the bag. Raavi says no, it has some girls items, Krish keep this in my room. Krish goes.
Shiva asks Dhara to come with him. She asks where. Raavi sees them and follows. Shiva asks Dhara to just sit. They leave. Raavi calls them out. She says Shiva is going to beat that thug. She follows them in the auto. Shiva says we had seen you in the market and didn't find you, I know everything, I will find that room. Dhara says he won't be there. He says I will find him. He goes to buy the imitation jewellery. He asks Dhara to put the ghunghat and come with him. She says I had come here yesterday. He says he would be around to fool someone else, he is gone today. They see the man fooling some other lady. Shiva asks is he the man. Dhara says yes. Shiva says I will not leave him. Dhara says be careful. Shiva says stay here, call the police, I can do anything, don't worry for me. Dhara hides. Raavi comes there. Shiva fakes a call and fools the man. Raavi calls out Shiva. Dhara tries to stop Raavi. The man asks Shiva to mortgage the jewellery at his shop. He says I will give you the best rate, instant cash, take 10% more than the market rate. Shiva asks really. The man says yes, have this prasad. Shiva takes it. Dhara worries.

Precap:
Shiva says nothing is imp than Dhara's hapiness. He fights the jeweller. Dhara and Raavi try to save Shiva. Shiva comes out after beating that man.
Update Credit to: Amena
Also Read: Latest Written Updates

Source: Tellyupdates