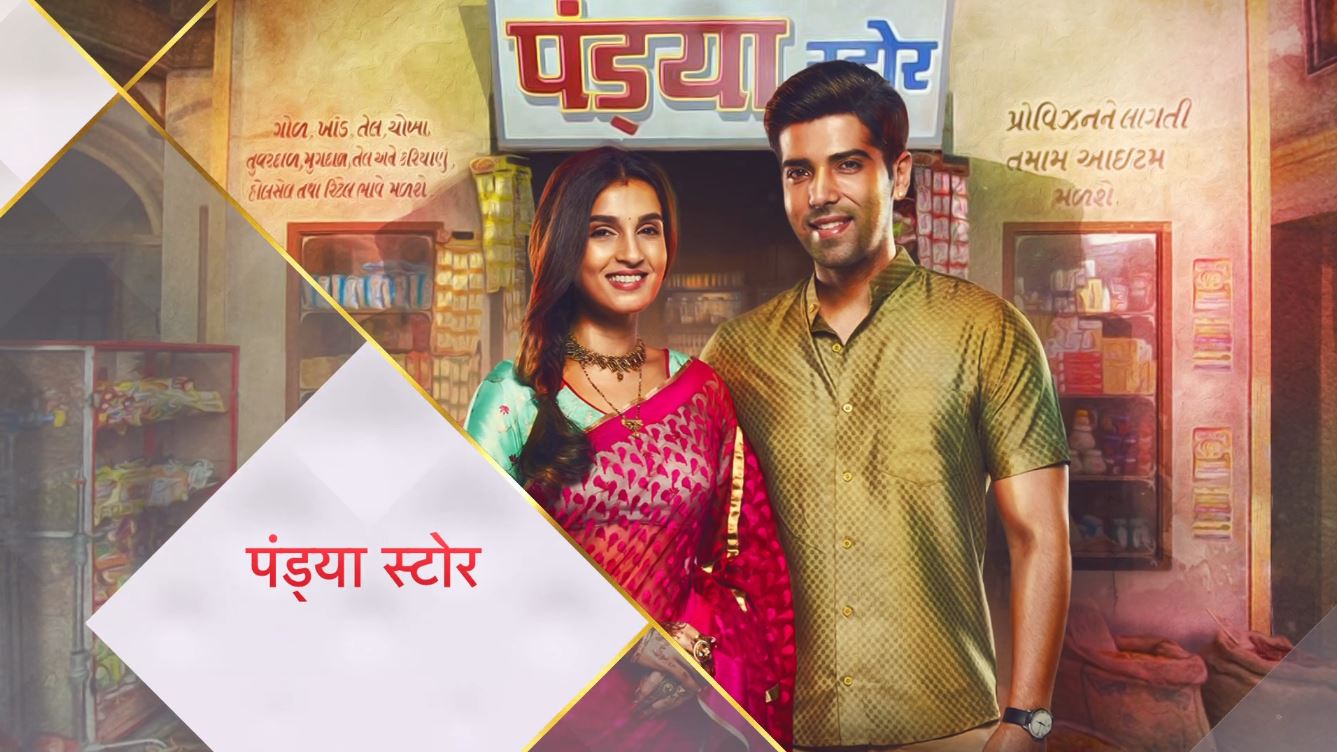 Pandya Store 16th December 2021 Written Episode, Written Update on TellyUpdates.com
The Episode starts with Dhara running away from Gautam, Shiva and Dev. They look for Dhara. Raavi and Prafulla ask Anita to open the door. Anita burns some newspapers and says let the drama end first. They see the smoke and get shocked. Dhara hides. Anita asks what will I do by living, Raavi doesn't believe me. Raavi says get away. Anita says I don't have anything for Gautam, I had saved Dhara's life. Dev says don't know, Shiva saw Dhara or not. A man sees Dhara with the jewellery. He asks why are you tensed, I have my jewellery shop, tell me if you have to buy or sell anything. She says I have to sell jewellery. He asks her to come. She sees Gautam coming and goes to hide. Anita burns her dupatta. Raavi and Prafulla save Anita and hug her.
Raavi says sorry, you know I love Dhara so much. Anita says Dhara is lucky, I can't separate Gautam and Dhara, they are my friends, I took Dhara to doctor for second opinion, I can't hurt her. Raavi apologizes and hugs her. Anita smiles. Gautam and Dev leave. Dhara gets up to leave. The man asks her to take the prasad, her mind will calm down. She takes the prasad. He insists her to come to the shop. He asks her if she has to buy or sell something. She shows the jewellery bag. She says I have to mortgage my jewellery. He says you can mortgage it, I will give the cash, come with me to the shop, its nearby. She goes with him. He gives her the cash and says your jewellery is safe here, come anytime with money and take the jewellery back, take the money carefully. Gautam, Dev and Shiva leave from there. The man hires an auto for Dhara and asks her to come again. Rishita gets Kirti's call on Krish's phone. She answers and talks to Kirti. Kirti disconnects. Rishita says I will see Krish. Krish sings and falls on the bed. He talks of Kirti. Rishita hears him and scolds him. She asks him to stay away from Kirti. Krish says we are good friends. She warns him. He says we have the same difference as you and Dev. She raises hand. He worries.
Dhara comes home. Suman calls her out and asks her to stop. Raavi stops Dhara and asks what happened. Dhara says two Raavi, do you have a twin sister. Raavi takes her inside and makes her rest. Dhara faints. Rishita asks what happened to you. Raavi checks the bag. They get shocked seeing the cash. Suman sees the fake notes. She gets shocked. Rishita says its jeweller's receipt. Dhara wakes up and laughs. She says applaud me, I got many white papers for my jewellery. They get shocked. Suman says someone had duped Dhara when she went to mortgage her jewellery.
Precap:
Dhara holds her head. She sees the bag. She checks the white papers. She says my jewellery got stolen, how did I get fooled. Shiva looks on. Suman says the men shouldn't know this matter.
Update Credit to: Amena
Also Read: Latest Written Updates

Source: Tellyupdates