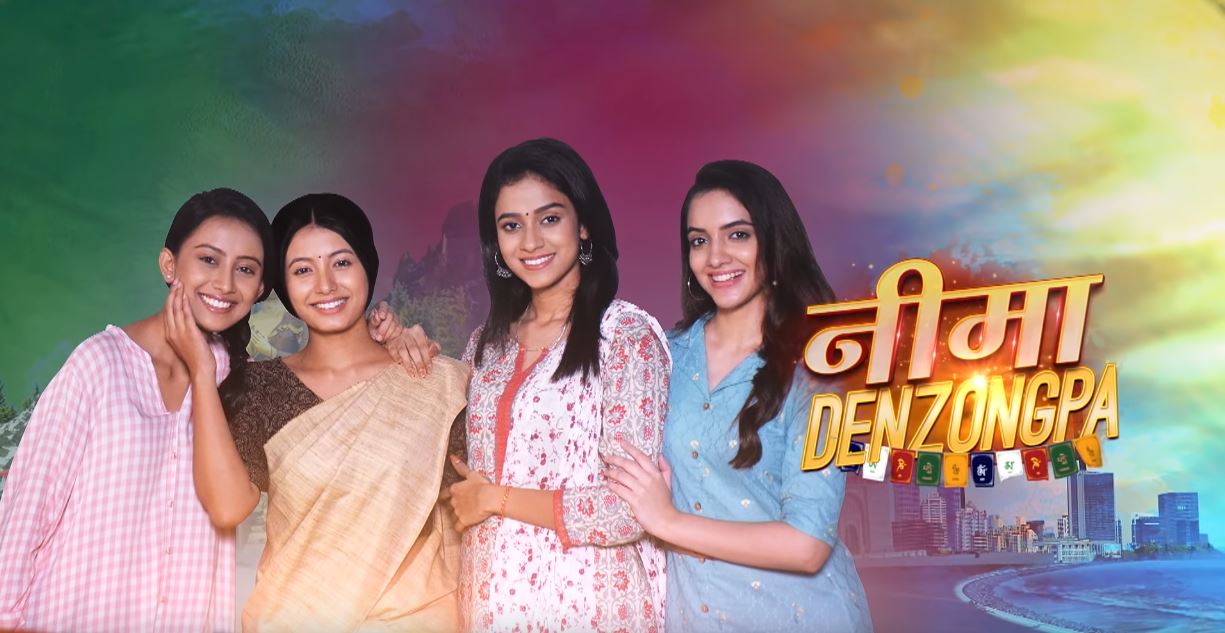 Nima Denzongpa 14th December 2021 Written Episode, Written Update on TellyUpdates.com
Scene 1
Suresh comes to the house and asks Varun why is he not going to college these days? I will go there. Varun says I go to college, don't worry. Suresh says I am not a fool. He angrily leaves and goes to Nima's house. Suresh says he has become too confident. She asks Tulika why are you not angry? Tulika says I don't want any more fights.
The doctor checks Nima and tells Suresh that her BP was low, she needs to take care of herself. He leaves. Nari says I won't go to college. Sia says don't be crazy, it's your important competition, one of us can go with you. Nari says they want their parents to come. Nima wakes up and says I am fine. She tells Nari to go to college with Suresh. Suresh says I am very proud and will go with her. Nari says okay, I will get ready.
Suresh comes home and says I have taken an off from work, I will go to college with Nari. Nima is ill so I will go with her. Varun thinks if he finds out that I was thrown out of college then I am gone, I have to stop him. Suresh says I will wear a new shirt.
Suman calls Paras. He asks if everything is fine? Maaji takes the call and says we have a pooja, don't worry. She ends the call and tells Suman to handle everything, we have to hide everything from him as he will get married tomorrow. We have to take shagun to Mitali's house.
Varun tells Tulika that I will be insulted if my baba goes with Nari to college, you should stop him. Tulika goes to Suresh and says it would be bad for Varun if you go to college as Nari's father. Suresh says I can't say no to Nari as she asked for this for the first time. He starts leaving but his purse is missing. Tulika creates smoke in the kitchen and says the fire broke out. Everyone coughs, Suresh drinks water and asks Tulika to be careful. He leaves from there.
Suresh is waiting for the auto but gets a headache as Tulika had spiked his water with sleeping pills. Tulika hides and says he won't be able to go now. Suresh tries to compose himself and says I have to go to college. Suresh sits on the bench and faints. Tulika comes there and checks him.
Scene 2
Nari is waiting for Suresh in college and tells her friend that my baba is coming soon.
Nima is eating and Mania takes care of her. She says Nari called, baba has not reached till now. Nima says I will call Tulika. Mania calls her and asks where is Suresh? Did he leave the house? Tulika says he left an hour ago. Mania says he is not picking up his call.
Nari sits in the ceremony and thinks where is baba? Varun comes there and thinks it's good baba is not here. Nari asks where is baba? Varun says he didn't come for you, if it was my award then he would have come for sure, he never wanted you so why would he come for your award? You were his unwanted child. The ceremony starts, Nari is hurt and thinks I wish he would keep his promise.
Maaji is in the car and gets the news that Paras left from Pune. She calls Dinesh and asks him to find out about Paras.
Varun calls Tulika and says I insulted Nari.
Nima, Sia and Mania are in the auto. Mani asks her to not worry, we will reach the ceremony on time. Mania calls Nari and says we are coming there. Nari says I will talk to you later, she ends the call. Nima is worried. The auto breakdowns, Nima thinks how will I reach Nari's college on time now?
The episode ends.
Update Credit to: Atiba
Also Read: Latest Written Updates

Source: Tellyupdates