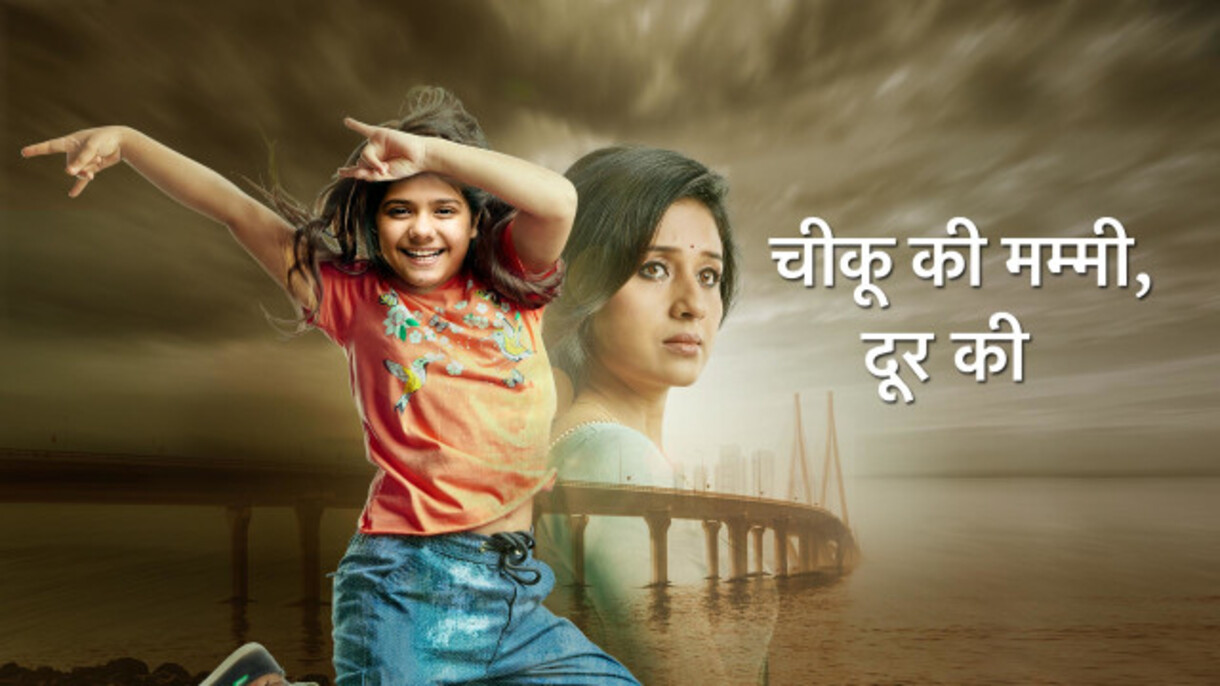 Chikoo Ki Mummy Dur Ki 17th December 2021 Written Episode, Written Update on TellyUpdates.com
The Episode starts with Subodh and Kamini pitying Chiku. The principal meets them. She says I m the award's presentation committee part, we will be proud to give admission to Chiku in our school, we regret to reject the admission due to a small misunderstanding, sorry, I offer full scholarship to Chiku. Nupur says wow, Chiku. They smile. Kamini says we got Chiku admitted in a boarding school, we paid the one year fees and spent a lot, that money will go waste, right. Chiku says I don't want to go to hostel, please don't send me, I can study here. Milind says no need to go. Kamini says but we did the admission. He says its okay, principal is giving admission and scholarship. Nupur says we will adjust the fees. Aai says it won't matter if they don't return the fees. Subodh says she isn't our house kid. Milind says she is like our girl, she will go to school with the kids. The principal says its a pride for us that she will study in our school. Mini gets angry. Nupur looks at her.
Chiku shows the award to Shashi. Aai says I m very happy, we should show the award to everyone. Milind keeps the award. Mini goes and hits Milind. He saves the award from falling. She says sorry. Chiku thinks maybe this happened by mistake. He asks Chiku to show the award to the students and tell them about her bravery. Mini says don't send her to school with me. Nupur takes her to room and says you have to learn bonding with everyone, Chiku is your friend, you could come back home because of her, anything could have happened today, you did wrong. She asks Mini to answer her, why did she hate Chiku. Mini says I don't like her. Nupur asks why. She says don't do this with me, I had spent seven years without you, try to understand, I love you the most, you are my daughter. Mini says promise. Nupur says yes. Mini says you didn't make Chiku out. Nupur asks where will she go. Mini says I don't care, I will do this, one day, I will send her away from you, you won't find her anywhere. She goes. Nupur gets sad and cries.
Chiku says its school's first day tomorrow. Aai, Nupur and Milind come to meet Chiku. Milind jokes. Nupur says he is just joking. Milind asks are you ready to go to school tomorrow. Chiku says I m ready. She shows her uniform. They smile. He says we have to wait till morning. Aai says don't get late in the morning. Nupur says we will tell you what happens there. Milind says students pray in the assembly. Nupur says then you will have classes. Milind says then recess, kids have food together. Nupur says I will make tasty food to give in tiffin. Aai asks Chiku to take care of Payal also. Chiku says don't worry, I will take care of her. She hugs Aai. She asks Nupur what is she thinking. He says she is thinking of tiffin. Nupur asks Chiku to sleep. Chiku says I won't get sleep today. She lies to sleep. They go.
Nupur says Chiku understands everything, Payal doesn't listen to me, Chiku makes everyone love her. Hira says Chiku is with her parents, but didn't tell them, Mini has become their kid, tomorrow they will go to school but I will get them, I will not leave Chiku.
Its morning, Chiku rushes downstairs. Mini and Kamini argue. Aai asks them to come fast. She says we have curd and sugar before doing a good thing. She feeds it to the girls. Nupur asks them to study well. She does their aarti. Mini throws the aarti plate. Mini shouts and argues with Nupur. Nupur asks her to stop it. Mini says I don't want to share anything with Chiku, how is she related to me, shall I call her my sister, I m fed up of her.

Precap:
Nupur asks Mini and Chiku not to break the bond. She ties a thread to their hands, and says this thread will become a bond of your friendship and then love.
Update Credit to: Amena
Also Read: Latest Written Updates

Source: Tellyupdates