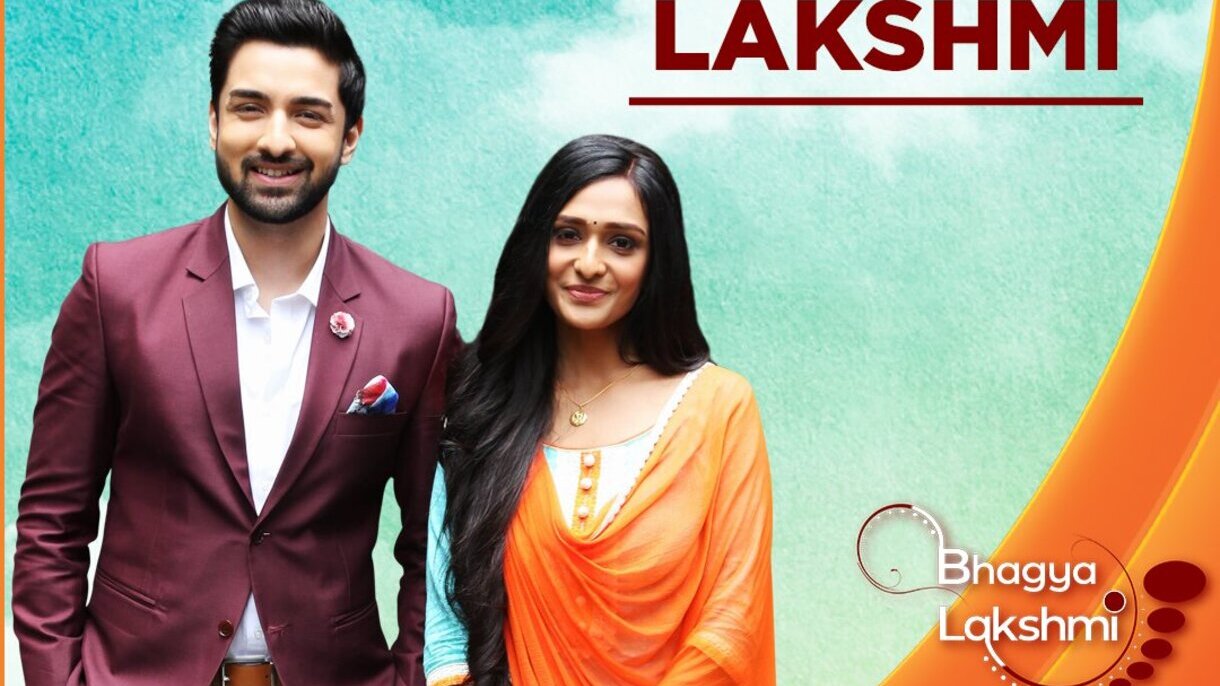 Bhagya Lakshmi 30th November 2021 Written Episode, Written Update on TellyUpdates.com
The Episode starts with Rishi telling Viraj that Malishka is not in the frame of mind to marry anyone now. Viraj asks do you know her so well. Rishi says yes. Kiran asks about Malishka. Viraj tells her and asks Rishi to help him, as he is going to talk to his Dada ji. Malishka says let Dadu think whatever is he thinking and says he doesn't know the truth, but you know the truth. Abhay says truth is changed with time and tries to convince her to marry Viraj. He says Viraj will keep you happy and doesn't know about your past. He says viraj's dada ji loves you so much and will keep you as his daughter, and says it is a blessing for me to see my daughter in this family. Malishka says I just love Rishi and will make him as my life partner. Abhay says Rishi is your past now and tells that marriage is not for a year, but for lifetime. Malishka asks why your marriage broke off? Abhay says my marriage didn't work as your Mom wanted a Servant and not a life partner. He says Marriage is the understanding between the two and not the rule. He says I have seen understanding, support in Lakshmi. He asks her to look at herself and asks her to think why Rishi needs Lakshmi's kundali, why? To save his life. He says until Rishi will goodness, and says I am calling her sweet in just one meeting. Malishka says Dad. Abhay asks her not to lie to herself and says Rishi is a good guy and will not leave Lakshmi without any reason. He says I told you the difference between the truth and illusion, whatever you decide I have to agree.
Dadu asks Lakshmi, if he told right by announcing the marriage. Lakshmi says do I need to tell you, I know that you are everything for Viraj and you love him a lot. Dadu asks how do you know? Lakshmi says she was from village and all the village was a one big family. She says I know that you love your grand son more than your son and says you didn't do wrong by making this announcement. She says Viraj will keep her happy and says he might love her so much. Dadu says I thought there is something between them. Rishi and Viraj hear her. Lakshmi says you have taken right decision and says both Viraj and Malishka suit each other. Dadu says Lakshmi said that I did right. He is about to hug Viraj. Rishi says Viraj doesn't want to marry Malishka and says he is not of the marriageable age. Dadu is surprised. Lakshmi asks why are you saying? Rishi says Viraj shall speak to Dadu. Viraj takes Dadu to talk to him. Rishi gets upset with Lakshmi and goes. Lakshmi goes behind her. Rishi asks her to behave and asks what you was telling Viraj's Dada ji that they suit each other. Lakshmi says it is truth. Rishi says you don't know anything about Malishka and asks if you will decide about Viraj. Lakshmi asks what happened, why are you behaving this way. Rishi says I am angry as Malishka's marriage is fixed. Lakshmi asks why are you angry? Rishi says I am angry, as nobody asked Malishka. He says Malishka was acting with Viraj to show someone. Lakshmi asks why? She asks him to say. Rishi says who are you to interfere and says Malishka can take her own decisions. Lakshmi says I didn't tell anything about Malishka, but told about Viraj. Rishi says you know him more than required, it was my mistake. He gets upset and goes. Lakshmi says why Rishi is tensed, and behaving indifferently. Lakshmi thinks why we are fighting and thinks what is our connection with Viraj and Malishka's marriage.
Update in Progress
Update Credit to: H Hasan
Also Read: Latest Written Updates

Source: Tellyupdates