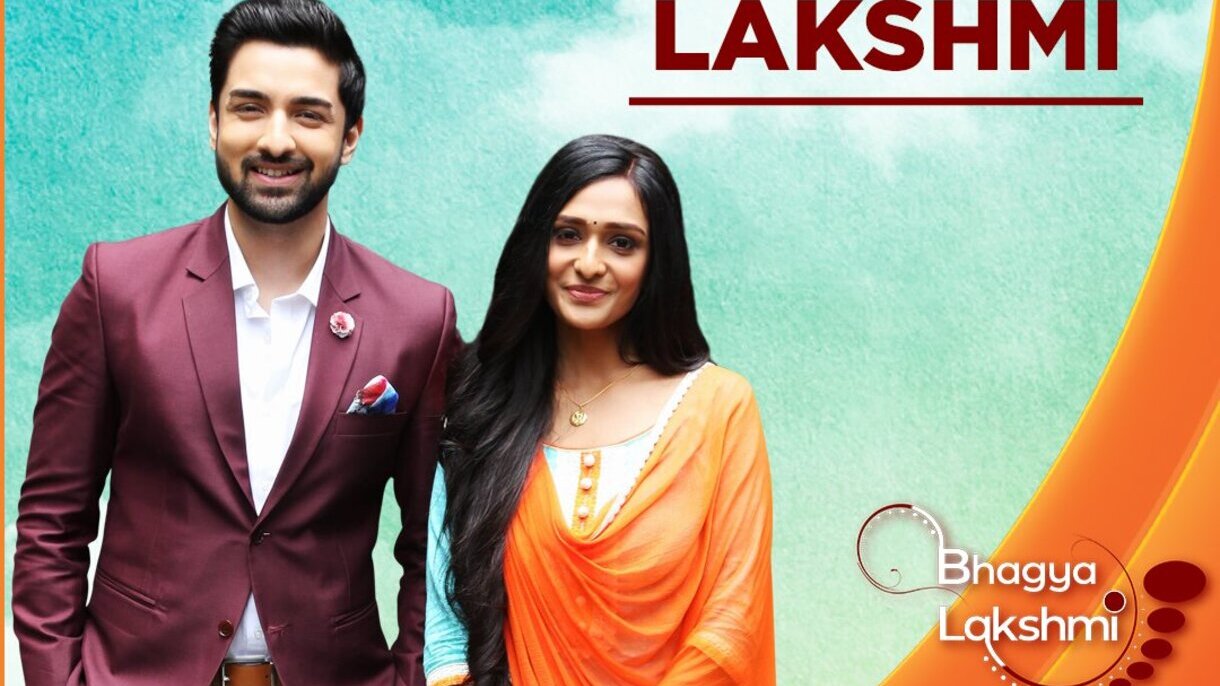 Bhagya Lakshmi 14th December 2021 Written Episode, Written Update on TellyUpdates.com
The Episode starts with Rishi talking on the phone. Lakshmi calls him and tells that the breakfast is ready. He says he don't have time to eat food and has to go. Lakshmi says I told you that you shall have food and asks him to have a bit. Rishi says I am getting calls and says I can't eat. She says don't show me mobile and says you are stubborn. Rishi says you called me stubborn. He says shall I go. Lakshmi says you don't care for me. Rishi says there is nothing like that. Lakshmi says atleast have sympathy on my hardwork. Rishi says serve me breakfast, I will stand and have it. He says this is emotional blackmail. Lakshmi says I know and asks if he felt bad. Rishi says when did I say? He says you are getting smart. Virender looks at them as he goes from there. Lakshmi makes him have food while he attends a phone call. Tu thodi der aur theher jaa plays…Sudeep comes there and signs Lakshmi to continue. Rishi realizes and ends the call. He sees Virender. Virender says I have work with Sudeep and calls him. He goes. Rishi says I will go to office. Lakshmi says I will go to kitchen and falls. He holds her and asks her to be careful. He goes and comes back, to thank her for the breakfast. She comes to wave him bye. He says bye. Lakshmi smiles. Door bell rings. Lakshmi thinks Rishi came back and opens the door. She sees Dada ji and Viraj.
Ayush speaks to Neha about Shalu and goes on talking. Neha asks him to talk to her. Ayush says I talk to you less. Neha says Shalu calls you Jhalla. Ayush gets upset with Shalu. Neha says she stamps on your feet. Ayush says did you see, she stamps on my feet much. He says your foot is fine now. Neha says it is fine with your talks and asks him to take her to the hotel. He says they will have food at her house.
Lakshmi greets Dada ji and Viraj and asks them to come inside. They come inside. Dada ji hugs Virender. He tells Kiran you are here. Kiran says yes. Virender tells Dada ji that Lakshmi's house is his too. Dada ji says he needs a permission and tells that they need to chose wedding dress for Lakshmi. Virender says again you need Lakshmi. Dada ji asks them to think it as a favor. Virender says it is ok. Neelam asks Lakshmi to go. Viraj says if Lakshmi wants to go then. Lakshmi says yes, it is very good to choose wedding dress for someone. She tells that she will ask Sudeep to give medicine to Bau ji and Dadi. Virender says I will tell him. Lakshmi tells Neelam that she has told Sudeep about the menu of dinner tonight. Virender tells Dada ji that Lakshmi handles home. They leave.
Ayush brings Neha to her house. Neha says she couldn't walk and asks him to lift her. He tries to lift her and comments on her weight. He then lifts her and takes her inside. Shalu drops the plate seeing Neha in his arms. Neha asks him to take her to her room.
Update in Progress
Update Credit to: H Hasan
Also Read: Latest Written Updates

Source: Tellyupdates