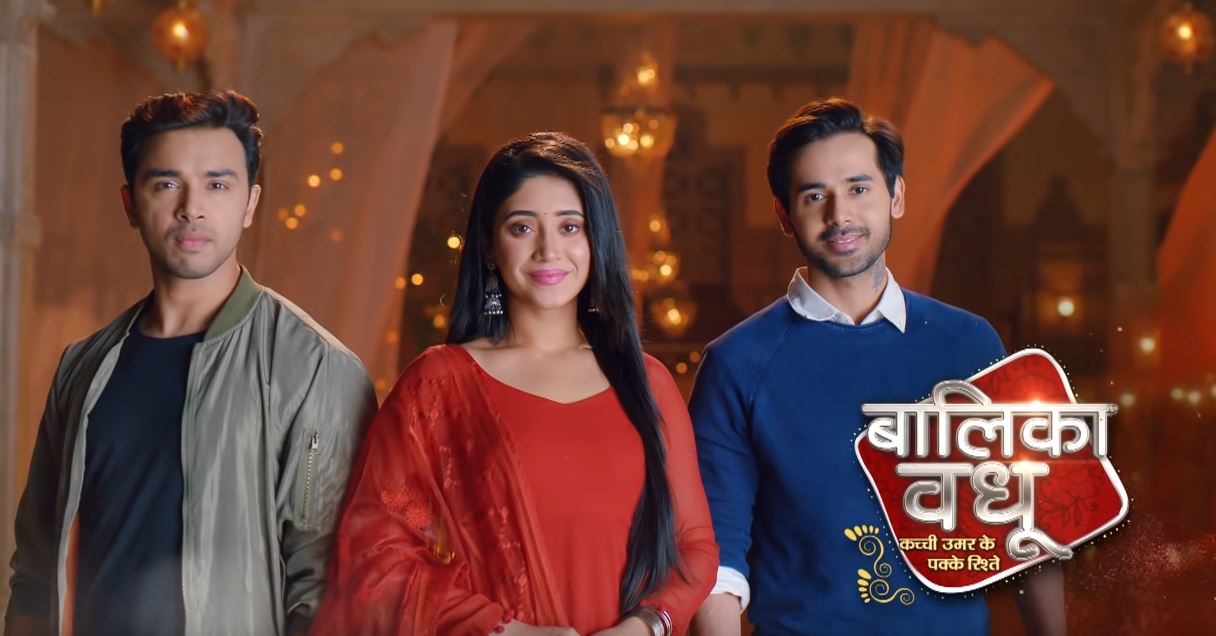 Balika Vadhu Season 2 15th January 2022 Written Episode, Written Update on TellyUpdates.com
The Episode starts with Kanku saying Jigar was sure that you will come to take the jewellery back, you can't get the keys from Maadi baa. Anandi says I want your help, please don't refuse. Vikrant gives 10 lakhs to Kiara. He says I got this from Bhairavi's locker. She worries. He says don't worry, nobody will doubt me. Anand comes there. Vikrant hides the money. Kiara opens the door. She asks him to come.
Anand sits. She asks shall I get water or juice. He asks is Anandi not at home, I want your help, I m selling my app and arranging money, I want you to give it to Anandi without telling her. Kiara says that's so noble, she went to Raigarh to get her mom's jewellery. He asks what. He leaves. He says she is mad to go there, I have to reach Raigarh soon. Anand also takes a disguise and comes to Jigar's house. Anandi scolds him and goes. He says I didn't see Anandi anywhere. Kanku says I have come to ask if the food is ready. Sejal says yes, Maadi baa has gone to temple, she will come. Kanku thinks Anandi wants the locker keys. Jigar comes and says give me the locker keys, dad wants the deal papers. Anandi comes and sees him with the keys. She signs Kanku. Kanku stops Jigar and asks for the keys. Sejal says Jigar, the florist didn't come. Jigar asks Kanku to get the file. He goes. Anand starts acting in front of Jigar. Jigar asks who are you, I didn't see you before. Anand says the florist didn't come, so I have come. Jigar questions him more. Anand gives weird answers. Jigar asks him to get the flowers inside for satsang. Anand thinks I can't meet Anandi because of mom's swear, but I can take care of her.
Anandi asks Kanku to stand outside, she will go and get the jewellery. Kanku asks her to rush, Jigar can come anytime. Anandi checks the jewellery. Jigar gets Prem's call. He says I m getting the file. He goes to see. Anandi says I got it, Kanku. Jigar comes there. Kanku sees him and worries. She gets in and shuts the door. She says Jigar has come. Jigar calls out Kanku and asks why is this door locked. He says dad wants the file, open the door. He thinks something is wrong. He says open the door, else I will break it. Kanku comes and gives the file and keys. She says I had locked the door because I was accessing the locker, I was finding the file, so I didn't answer. He says I will go inside, its fine, if I get late. He goes inside and looks around. Anandi is hiding.
She asks him to come. He says I m looking for Anandi. She asks why will she come here. He says you are helping her. She sees the dupatta stuck in the cupboard door. She says she is hiding in your mind, she isn't here, check well and come. He asks is she not here. She says no. He says promise me, you won't help her. She says I won't help her. He says fine and leaves.
Anand says Anandi isn't here, where is she. Anandi leaves with the jewellery. Jigar says I have to go and give the file. Sejal says just go and get Maadi baa from the temple. Anandi and Jigar walk together. She stumbles. He holds her hand. Her dupatta flies off. Everyone sees Anandi. Jigar says I knew you are here. He gets the jewellery from her hands. Jigar asks did you come to steal. She says its my mum's jewellery, I have a right on it. She tries to snatch the jewellery. Anand looks on. He sees the kumkum there. He throws it over Jigar. Anandi gets back. She runs away. Jigar follows her to the terrace. She jumps down. Jigar shouts Anandi. She falls into the flower van. She shows the jewellery and smiles.

The episode ends

Update Credit to: Amena
Also Read: Latest Written Updates

Source: Tellyupdates