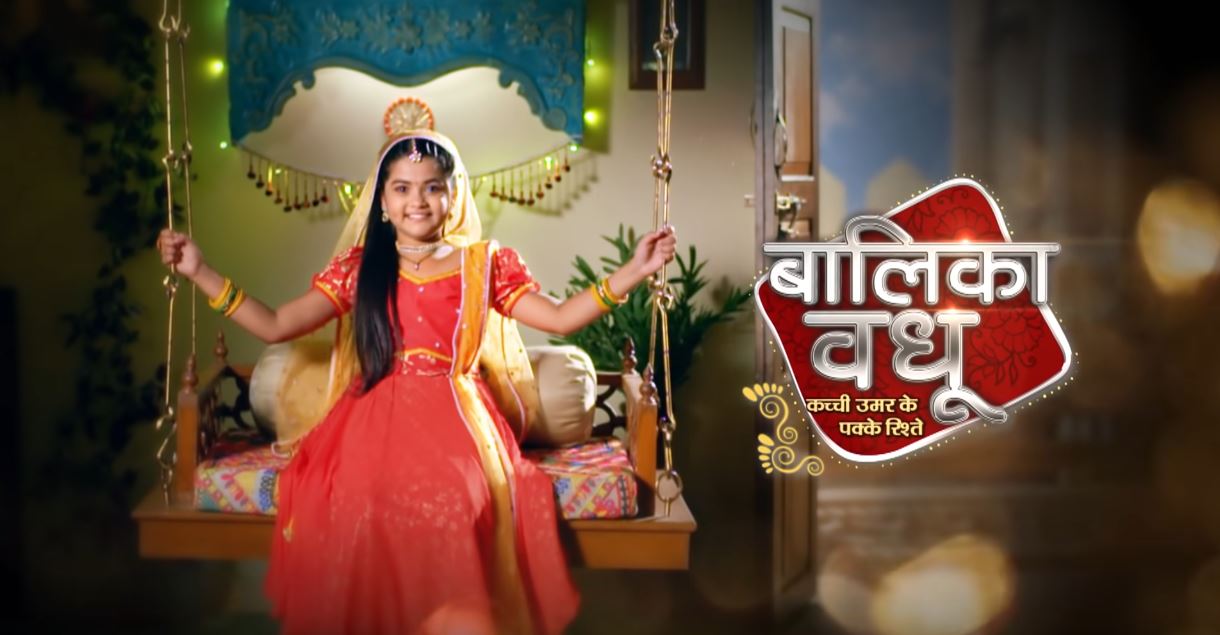 Balika Vadhu Season 2 13th December 2021 Written Episode, Written Update on TellyUpdates.com
The Episode starts with Jigar dancing with everyone on Cutie pie….song. Anandi tries to go. He dances with her. Maadi baa says they look so good together, Jigar loves Anandi a lot, she is so lucky. Jigar hugs Anandi and says I did this for you, I m excited for the night, you would be excited too, right, of course, you are a girl, you would be double excited, wear the night suit, I will like it. Anandi worries.
Jigar sprays the room freshener. Anandi comes to the room. She gets tensed. He smiles. Anand is on the way. He sees the books and recalls Anandi. He asks the driver to stop the car. He sees the two boards, one going to Raigarh and other going to the airport. Maadi baa gets the milk glass and says Anandi, this is the most beautiful night of your life, take good care of Jigar, have this, go.
Anandi enters the room. Maadi baa shuts the door and goes. The driver asks what happened, shall we go to the airport. Anand sits in the car. He goes towards the airport. Jigar holds Anandi's hand. Anand says Anandi will not answer my call, she would be busy in the birthday party. Jigar says I was waiting for you, come with me. He asks Anandi to go and change. He says this nightie and this night, its a ticket for your college, you become mine and then get the education. Anandi cries. She says we used to fight a lot in childhood, but we started with friendship. He says we were kids that time, we have grown up now, I expect a lot from you, we are made for each other, we should become of each other now. She says listen to me, we will start this relation with friendship, we will know each other well, it will be good, I m asking for some time, then we can accept each other with consent. He says I don't want to wait now, I m waiting for this day since long, relation will start tonight, we shouldn't waste more time. Anandi says I m not ready, I can't do this. He says you are my official wife, I have a right on you, stop this drama, you know I m waiting for this moment since many years, be a good wife now, wear this. She cries.
Kanku asks Meethi to have some food. Sejal says she will have it. She gets a letter. She recalls Ratan giving a letter for Anandi. She says promise me, you will give this letter to her when she is 18 years old. Sejal promises. She picks it. Maadi baa comes. She asks Kanku to get water for her. Kanku goes. Maadi baa asks did you keep the letter safe, throw this, Anandi can get it. Sejal says its Anandi's right to read it. Maadi baa says yes, go and give her, you know what will Anandi say, we have to take care of Anandi, I will burn it, give it to me. Sejal says later. She keeps the letter. Kanku gets the water. She asks why do you look worried.
Jigar says fine, I won't fight with you today, its a night of our love. Anandi says you can't force me. He takes her to the bed. She pushes him.
Update in Progress
Update Credit to: Amena
Also Read: Latest Written Updates

Source: Tellyupdates