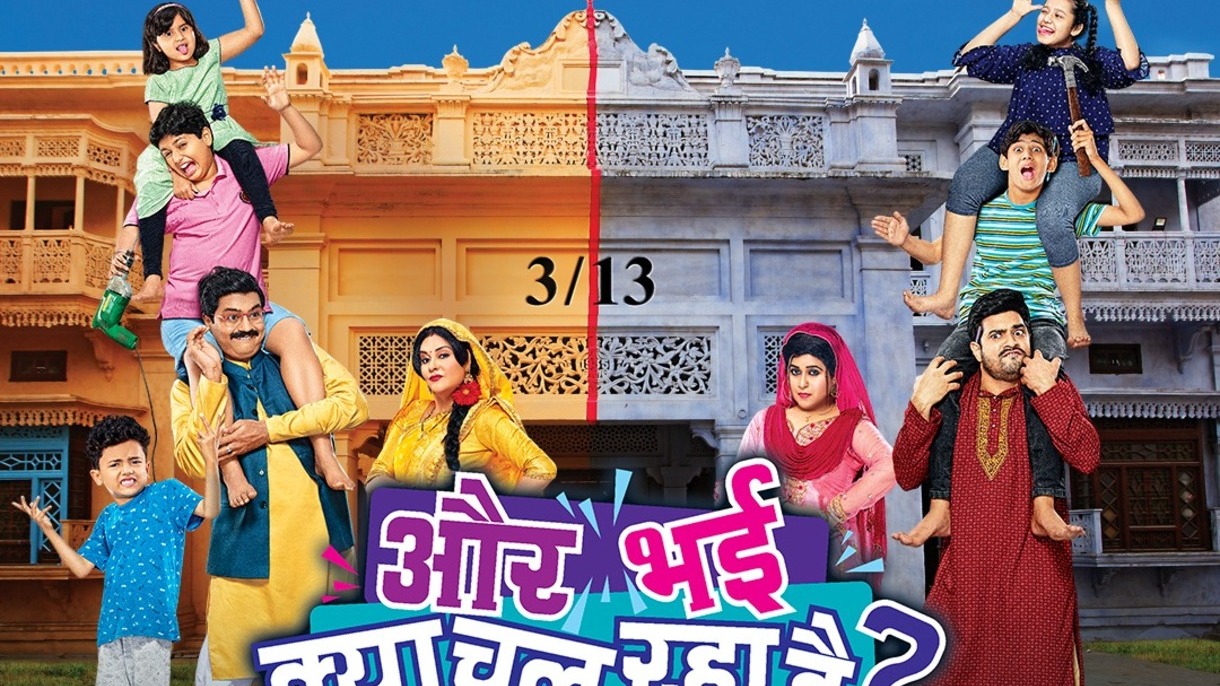 Aur Bhai Kya Chal Raha Hai 30th November 2021 Written Episode, Written Update on TellyUpdates.com
The episode starts with Mirza informing Sakina that they will go for shopping in a luxury car. She scolds him that they need to shop like poor and not royals and orders him to cancel car. He says he also sought security. She scolds him and says she will not go for shopping. He apologizes. Shanti also scolds Mishra to cancel security and luxury car or else they will be caught. Mishra says he has sent Kaata to block all the network in hotel. She continues scolding him. Mishra then informs manager that their secret royal security has informed to cancel security and luxury car and shop like common people. Mirza also joins them and describes same.
They all reach local market and disperse for shopping. Shanti scolds Mishra and insists him to give her money for shopping. Shanti also takes Mirza's debit card. Mirza says he only has 50 rs in card. Bittu insists Nikki to shop on his money followed by Kooda, Kaata and others. She asks them to pay her 1000 rs each and let her shop herself. They pay her money. Bittu beats Majnu for not paying his debt and giving 1500 rs to Nikki. Paro tells Shanti and Sakina she knows how to shop cheap. She speaks a local lady and requests her to help her shop cheap as she is very poor. Local lady asks if Shanti and Sakina are also poor. Sakina shows her torn dupatta and says they are very poor. Lady helps them shop cheap.
They all then return to hotel after shopping and boast in front of manager that they shopped worth 20 lakhs and bought only branded items. Manager gets impressed and says his sister wants to meet royals and calls his sister. They all get tensed seeing a local lady who helped them shop. Lady says these are the poor people whom she helped shop cheap. Manager says she is mistaken. Shanti says lady is right as they sometime shop with citizens, they already sent their 20 lakhs worth goods to Canada and brought locally shopped goods to hotel.
Next morning, they all remember watching royal family's news of visiting Nainital and planting 5000 trees and discuss to execute that plan. Nikki suggests they will roam for 2-3 days and lie that they planted 5000 trees. Everyone praise her intelligence. She says she learnt it from their country's politicians who boast a lot and do nothing. They also decide to go for a boat ride at Naini lake. At night, Bittu's friends discuss about boating with Nikki. Bittu scolds them and warns them to stay away from Nikki.
Precap: No precap.
Update Credit to: H Hasan
Also Read: Latest Written Updates

Source: Tellyupdates