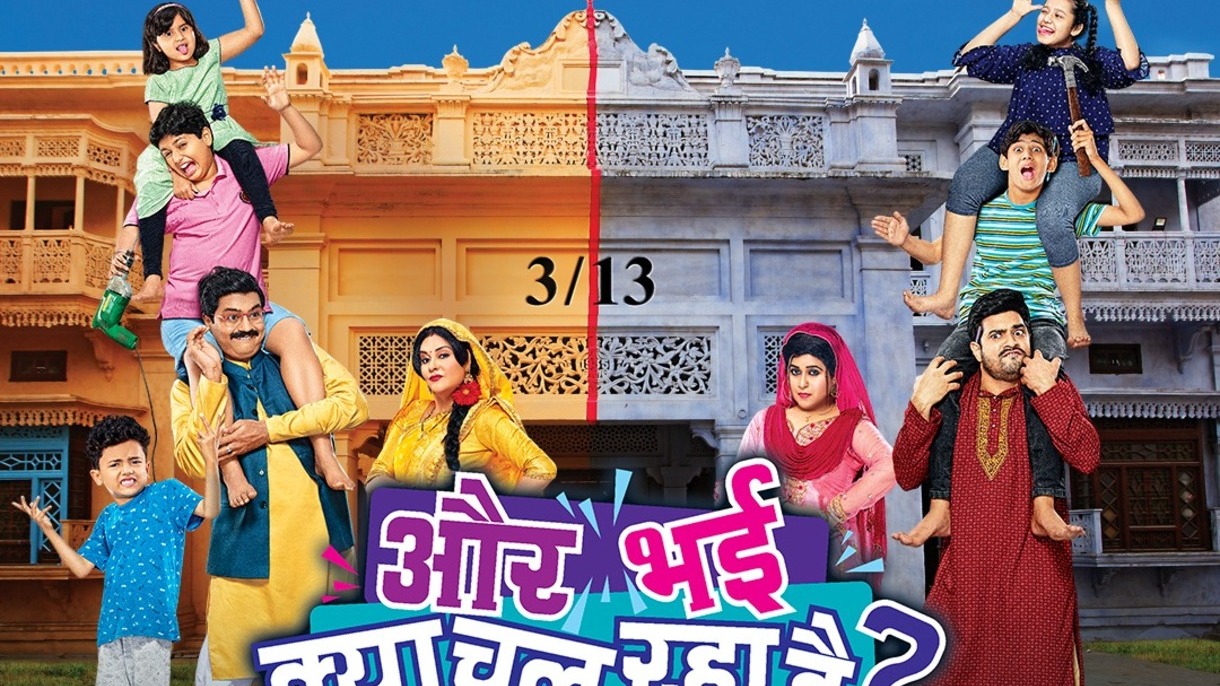 Aur Bhai Kya Chal Raha Hai 24th November 2021 Written Episode, Written Update on TellyUpdates.com
The episode starts with Dr. Kooda insisting Mirza and Mishra to take them to Naintal as their royal family's doctor. BBC also insists him to accompany them followed by Aashiq, Majnu, and Kaata. Mirza and Mishra deny saying they should look as royal family employees. Dr. Kooda says mimics in English, BBC mimics as media advisor, Aashiq and Majnu as Royal servants, and Kaata as Royal bodyguard. Mishra and Mirza agree to take them along. Bittu threatens to complain against them to Uttarakhand police and get them arrested in forgery case. They agree to take him along and shoo Kaata away. Back home, Paro joins them as royal maid, Nikki as their secretary, Shanti as senior princess, and Sakina as junior princess from Canada. Kaata decides to take revenge from them.
They all head towards Naintal in a bus. Mishra requests Shanti to let him sit behind with his friends. She scolds to sit silently and enjoy scenery. He sasy his friends will call him wife's servant/joru ka gulam then. Bittu jokes and calls him joru ka ghulam. Sakina's jokergiri starts and she says her eyes blush red due to cold. Mirza says his hands and feet used to get numb during cold in childhood and mimics how he used to rub his hands to warm himself up. Bittu and others laugh on him.
Their drama continues. They sing Aati rahengi baharein… song and reach Naintal early morning at 6 a.m. Shanti scolds Mishra for reaching Naintal so early and getting down far away from hotel. Mishra blames Mirza and says hotel is very nearby. They rest on ground shivering. Bittu says he is feeling cold. Dr. Kooda says one feels more cold in old age. Bittu vents out his anger on him. They all fall asleep sitting on ground.
Precap: No precap.
Update Credit to: H Hasan
Also Read: Latest Written Updates

Source: Tellyupdates